CTA Surface System History presented by the Illinois Railway Museum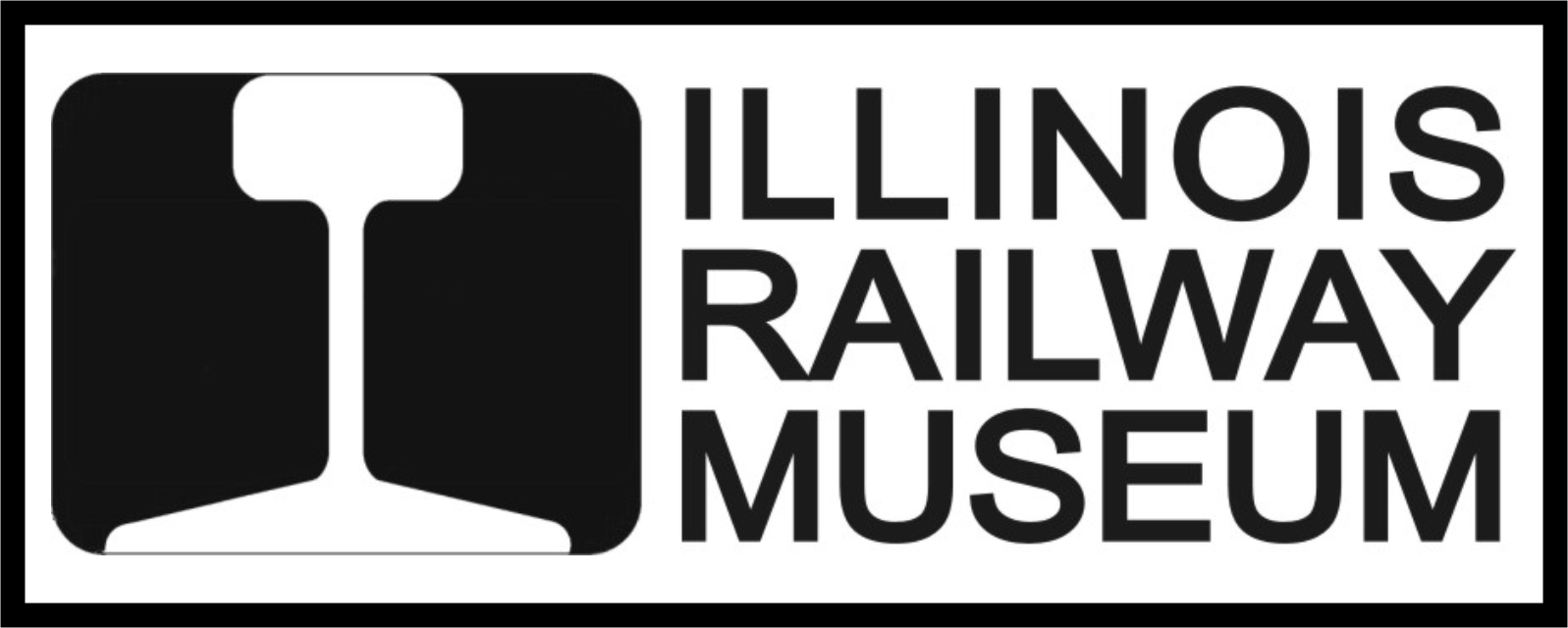 &nbsp &nbsp &nbsp &nbsp &nbsp &nbsp &nbsp &nbsp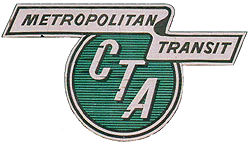 This page contains scans of decals and stickers in the Museum's collection. They have been collected over the years from generous donors - a HUGE thank you to them for not only allowing us to present them here, but also to use them on our historic vehicles.
Numbers in parentheses are the internal CTA identification number, if available). Also, dates are from writing on the backs of the artifacts.
Please note that the "higher res" version may be up to 4 mb. Download time may vary depending on your internet connection.
CTA Decals & Stickers
55 cents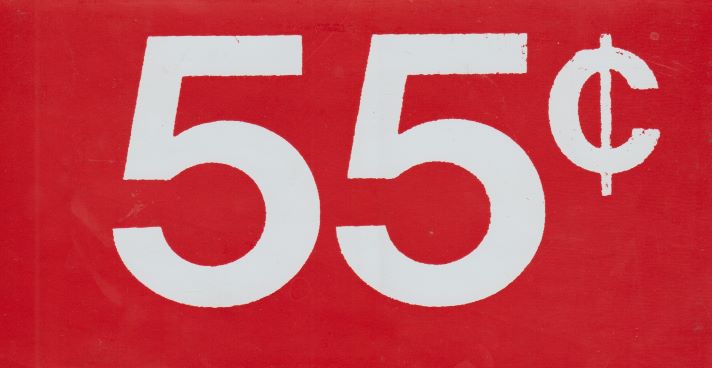 Click here for a higher res version of this sticker
Automatic Doors (OP 757)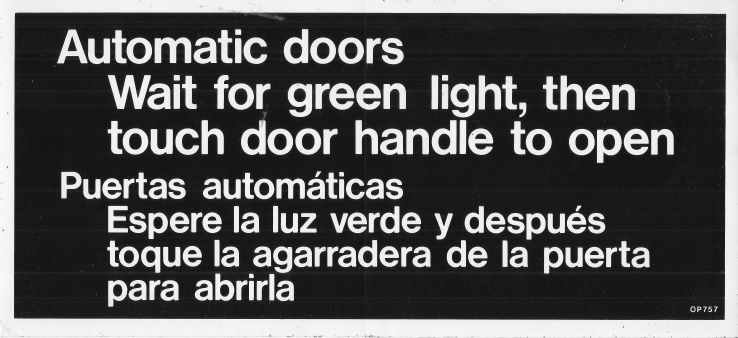 Click here for a higher res version of this sticker
Caution - Before Leaving Seat Operator Must... (OP 5942 R1)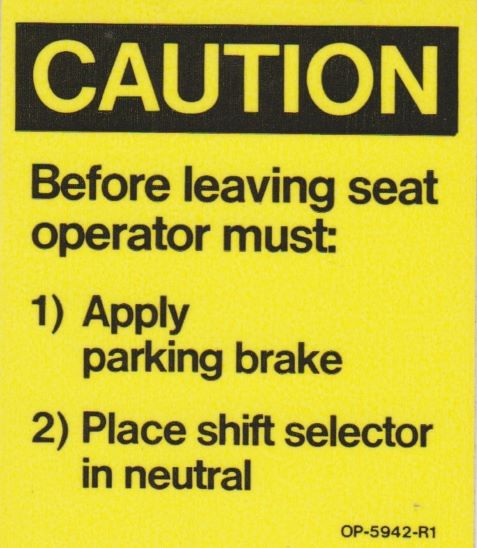 Click here for a higher res version of this sticker
Channel Uses (OP 5132)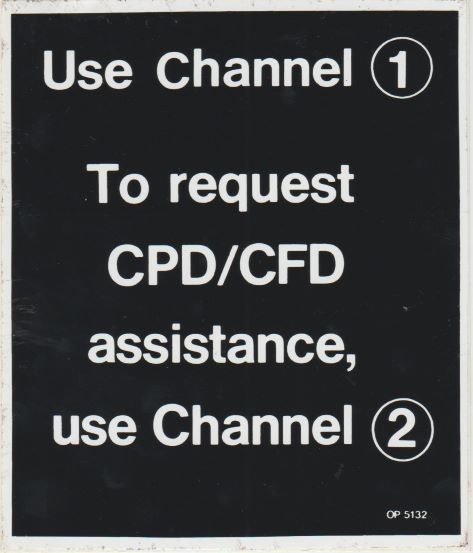 Click here for a higher res version of this sticker
CTA Logo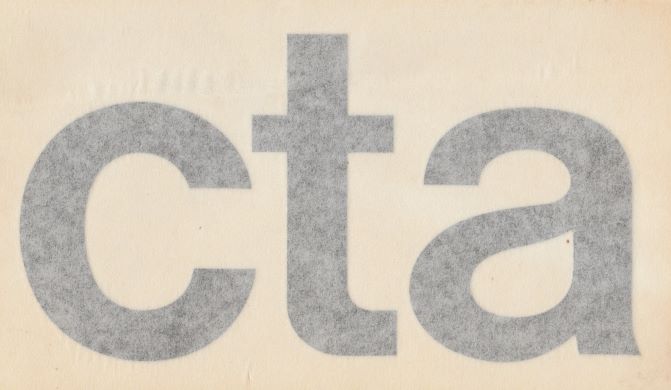 Click here for a higher res version of this sticker
CTA Tokens Sold Here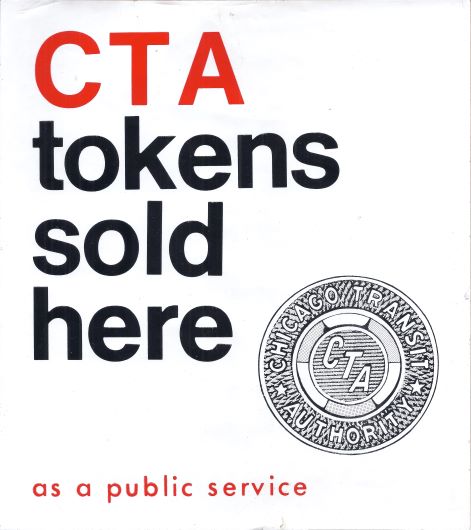 Click here for a higher res version of this sticker
Do Not Put Head Or Arms Out Of Window


Click here for a higher res version of this sticker
Dollar Bills Must Be Deposited Unfolded (OP 295-1) - 11/1975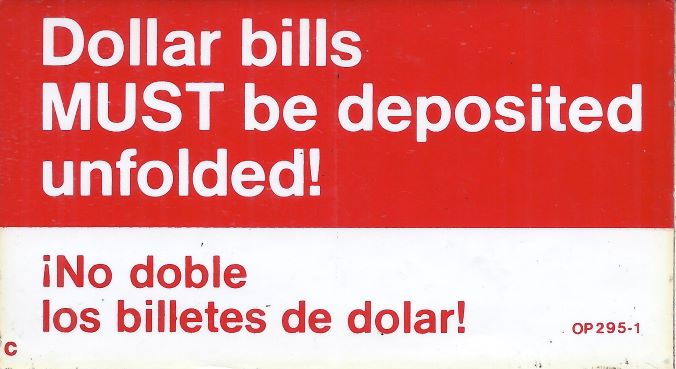 Click here for a higher res version of this sticker
Easy Out Exit Doors (OP 757-1)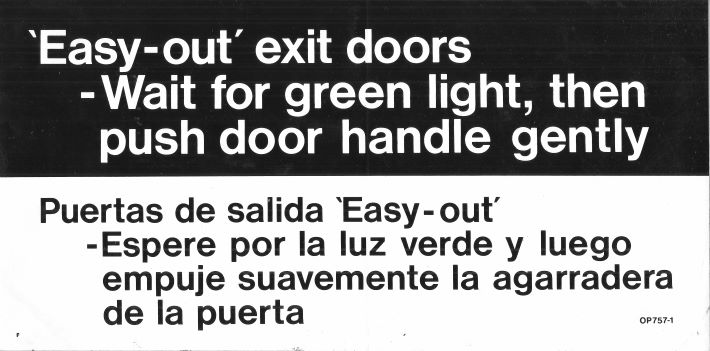 Click here for a higher res version of this sticker
Exact Fare Required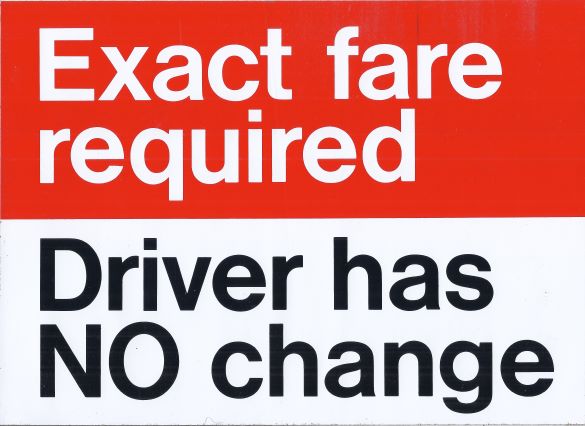 Click here for a higher res version of this sticker
Exit Only (P22) - c1960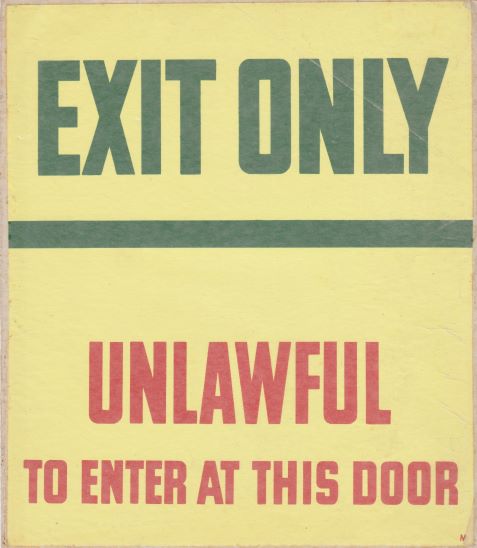 Click here for a higher res version of this sticker
Exit Only (P22) - c1970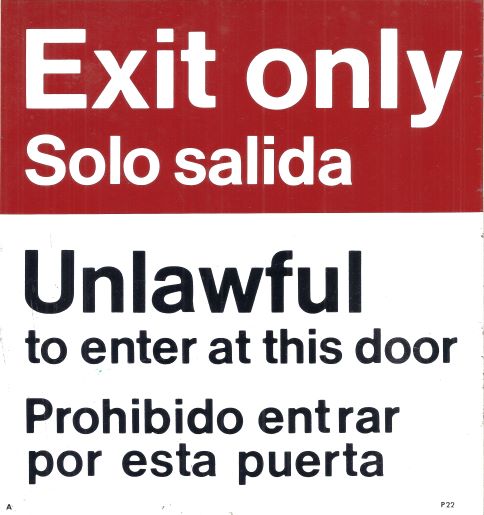 Click here for a higher res version of this sticker
Exit Only (P22) - c1970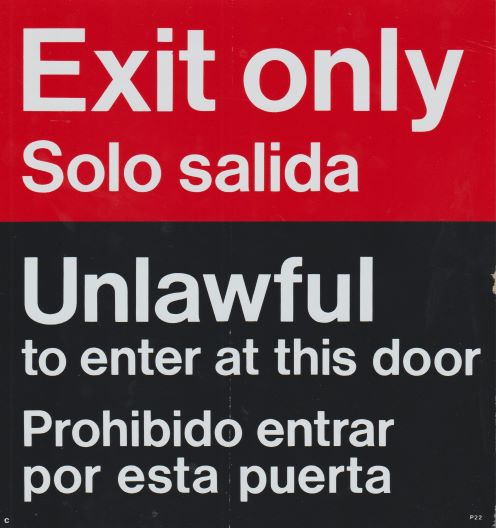 Click here for a higher res version of this sticker
Exit-Dor Please Alight Here - c1965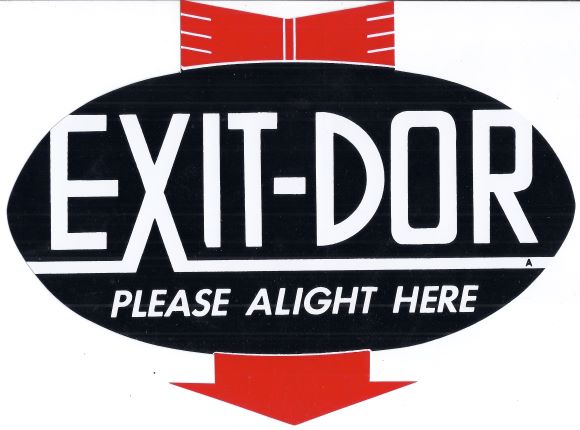 Click here for a higher res version of this sticker
Fleet Maintenance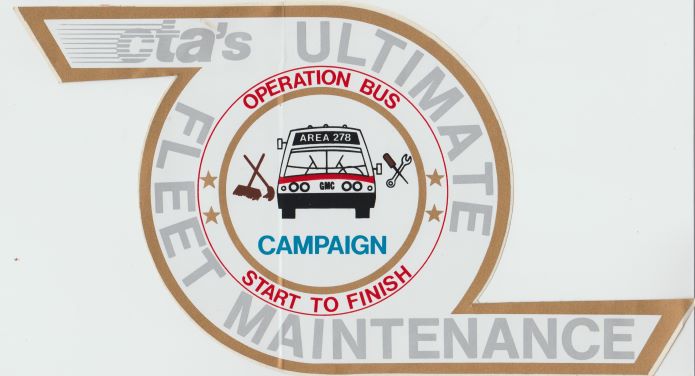 Click here for a higher res version of this sticker
For Your Protection (RP 229)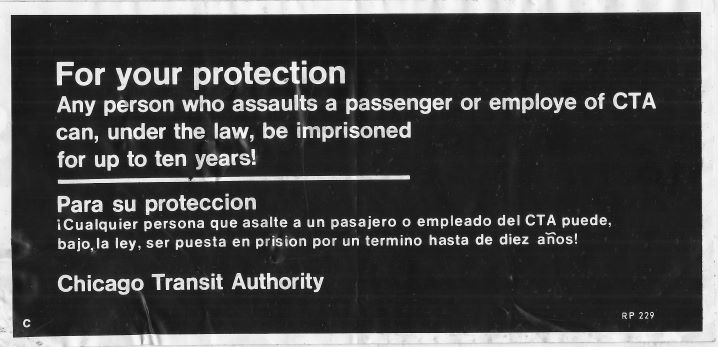 Click here for a higher res version of this sticker
For Your Protection (OP 229-R1)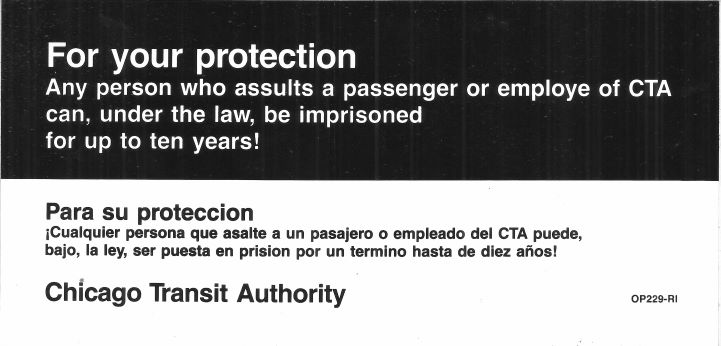 Click here for a higher res version of this sticker
For Your Safety - Do Not Talk To Train Operator (OP 660)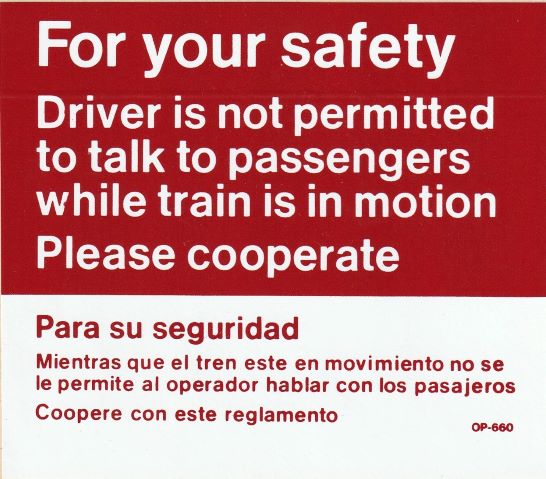 Click here for a higher res version of this sticker
Limits Garage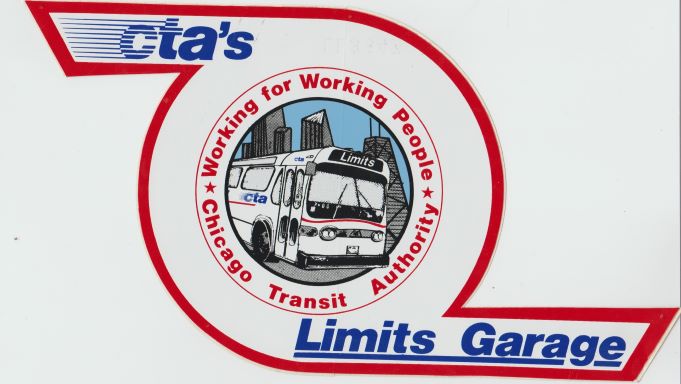 Click here for a higher res version of this sticker
Loyola Station Column Sticker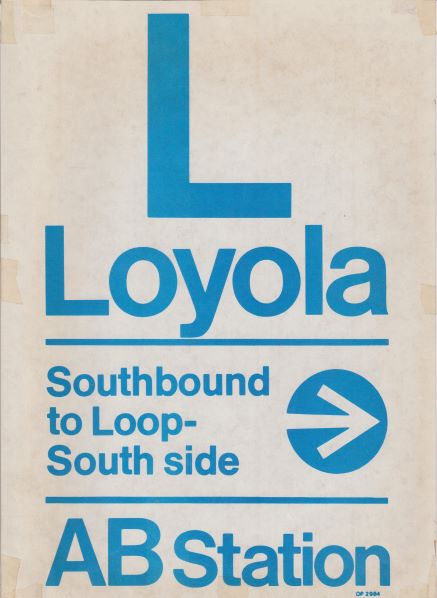 Click here for a higher res version of this sticker
No Dollar Bills


Click here for a higher res version of this sticker
No Smoking (P 23)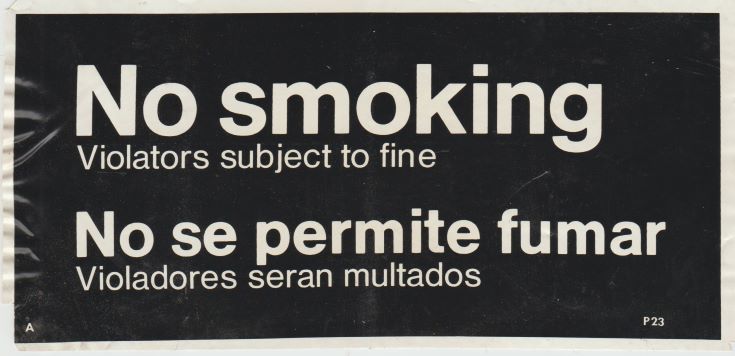 Click here for a higher res version of this sticker
No Smoking Etc (OP 5619 bus)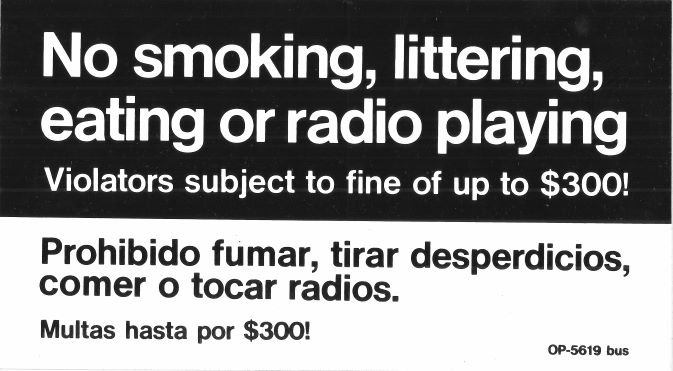 Click here for a higher res version of this sticker
No Transfer Issued at This Turnstile (X 7068)


Click here for a higher res version of this sticker
North Park Fleet Maintenance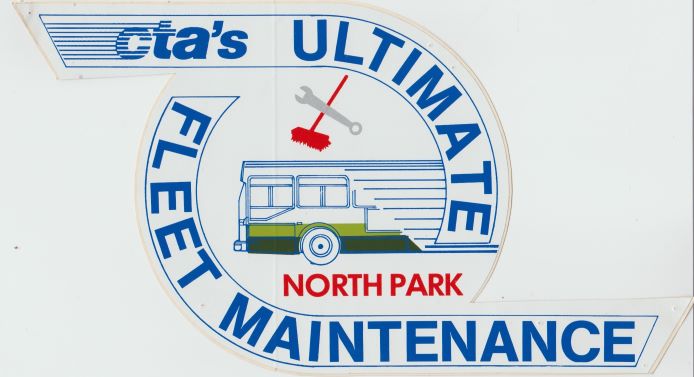 Click here for a higher res version of this sticker
Park 'N' Ride (TP 1286)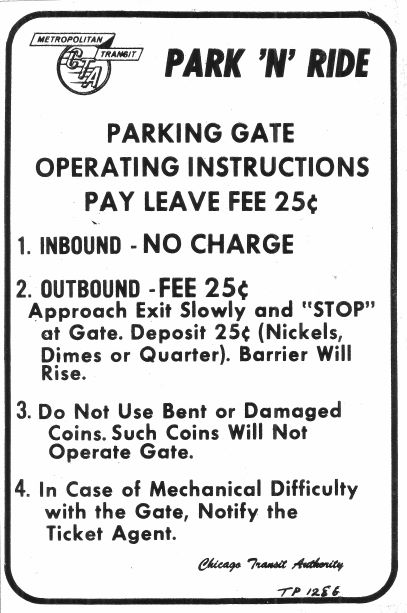 Click here for a higher res version of this sticker
Please Board Buses (TP 57)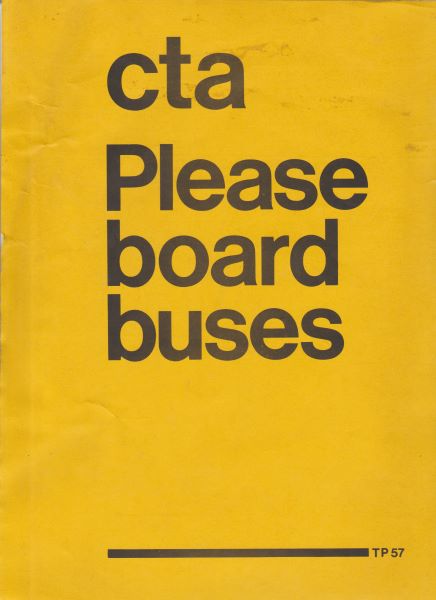 Click here for a higher res version of this sticker
Please Do Not Put Head Or Arms Out Of Window (OP 858-1)


Click here for a higher res version of this sticker
Please Move To The Rear (Decal) - c09/1960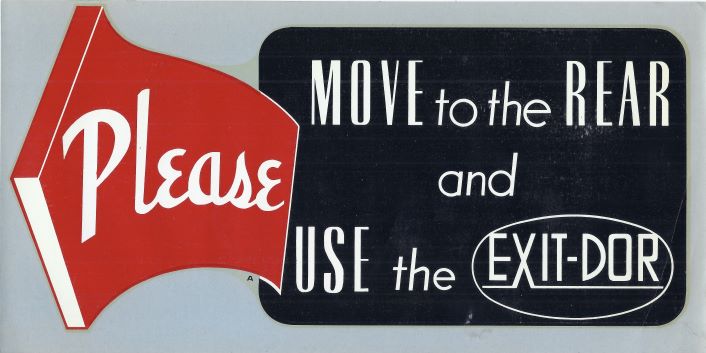 Click here for a higher res version of this decal
Please Move To The Rear (Sticker) - 07/1972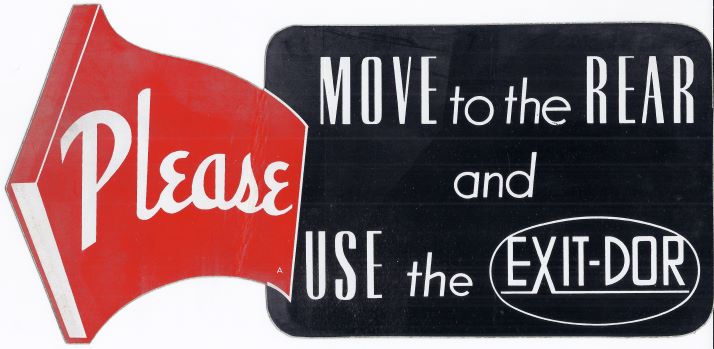 Click here for a higher res version of this sticker
Priority Seating (OP 5759) - 07/1972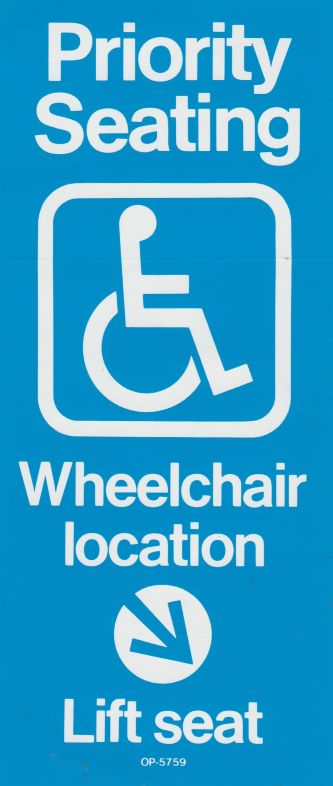 Click here for a higher res version of this sticker
Quarters and Tokens Only - Date Unknown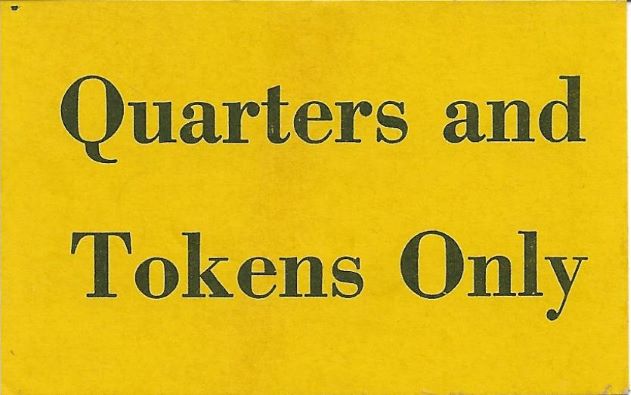 Click here for a higher res version of this sticker
Rates of Fare (Decal) - 06/20/1948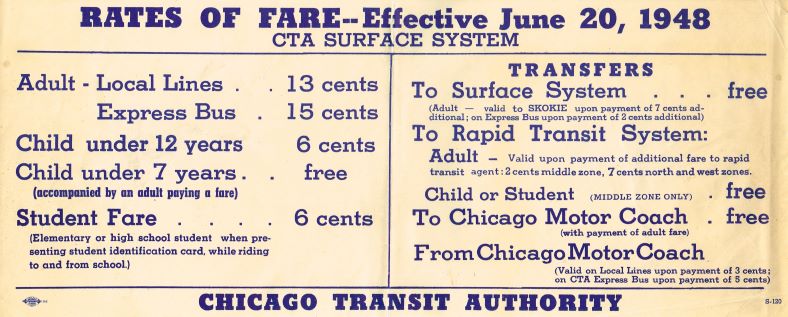 Click here for a higher res version of this decal
Rates of Fare (Decal) - 07/23/1961

Click here for a higher res version of this decal
RTA Priority Seating (LA 003-01)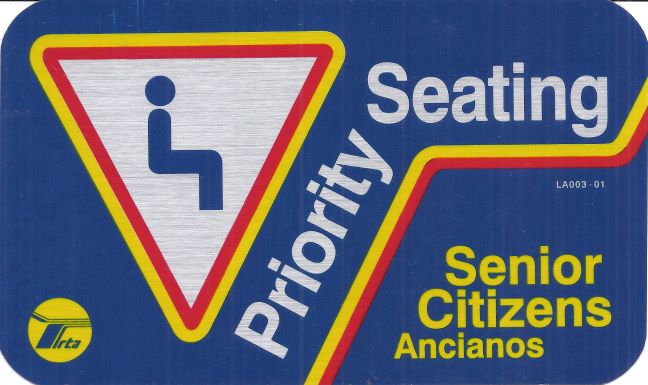 Click here for a higher res version of this sticker
Sign and Marker Codes (OP 4339)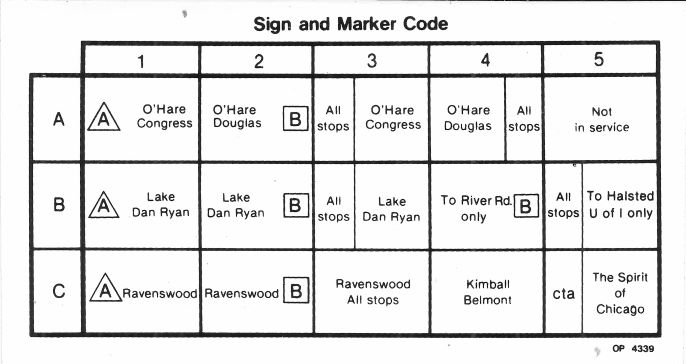 Click here for a higher res version of this sticker
Sorry Out of Order (CTA 3498)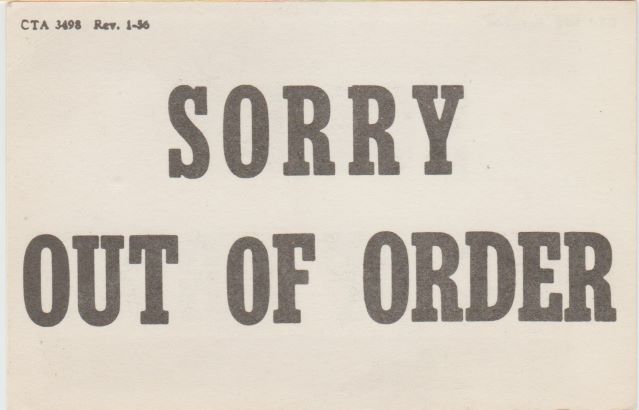 Click here for a higher res version of this sticker
Sorry Out of Order (OP 1106)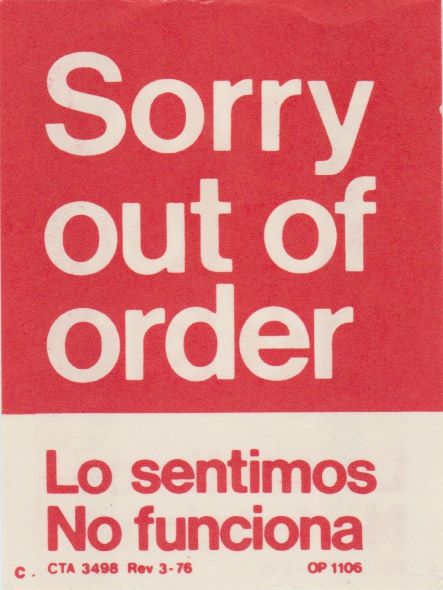 Click here for a higher res version of this sticker
South Shops Maintenance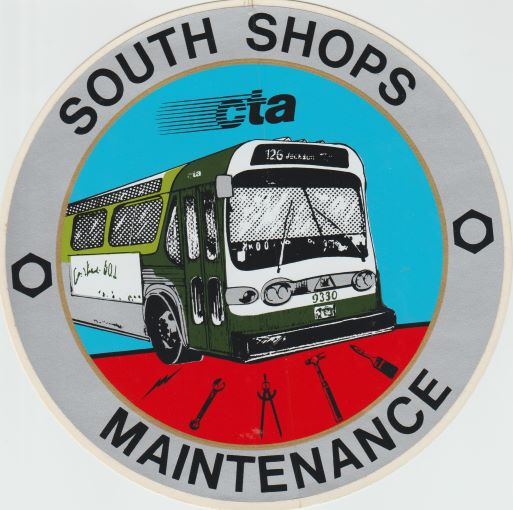 Click here for a higher res version of this sticker
Stand Clear Of Door - 07/1974


Click here for a higher res version of this sticker
Stand Clear Of Door (OP 798)


Click here for a higher res version of this sticker
To Open Doors In Emergency (P 21-2) - c02/1978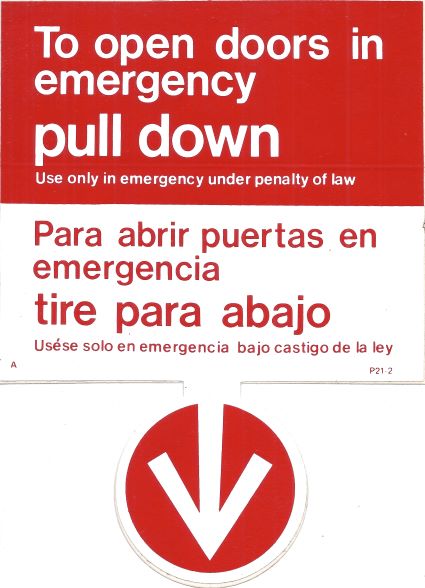 Click here for a higher res version of this sticker
To Open Lift Handle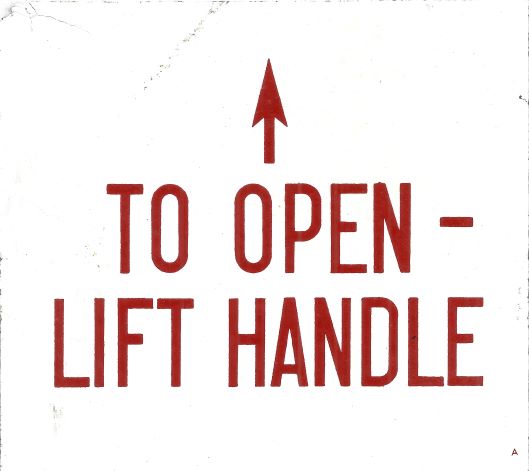 Click here for a higher res version of this sticker
To Open Lift Handle (OP 859)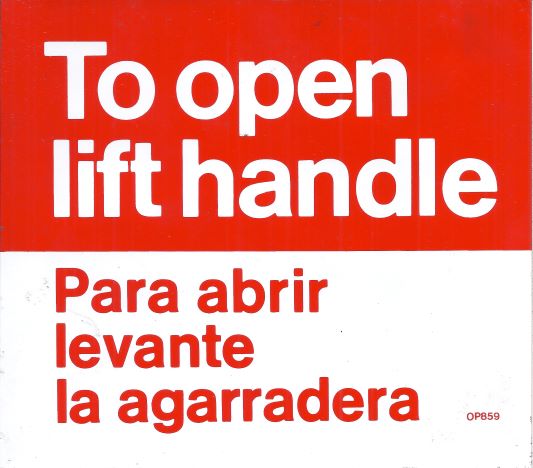 Click here for a higher res version of this sticker
To Open Step Down Heren (Decal) - 11/1970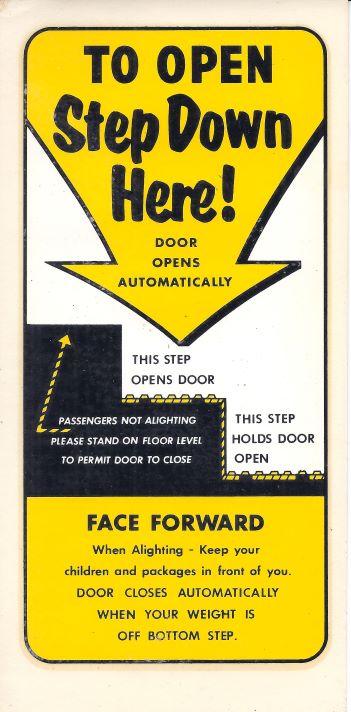 Click here for a higher res version of this decal
Wait For Light Then Push Door (P 24)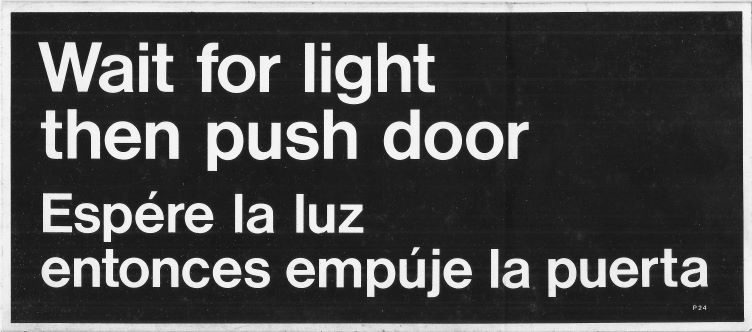 Click here for a higher res version of this sticker
Warning Do Not Cross While Train Is Moving (OP 1768)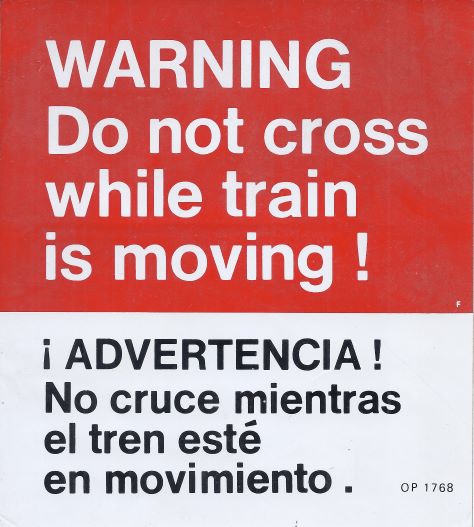 Click here for a higher res version of this sticker