CTA Surface System History presented by the Illinois Railway Museum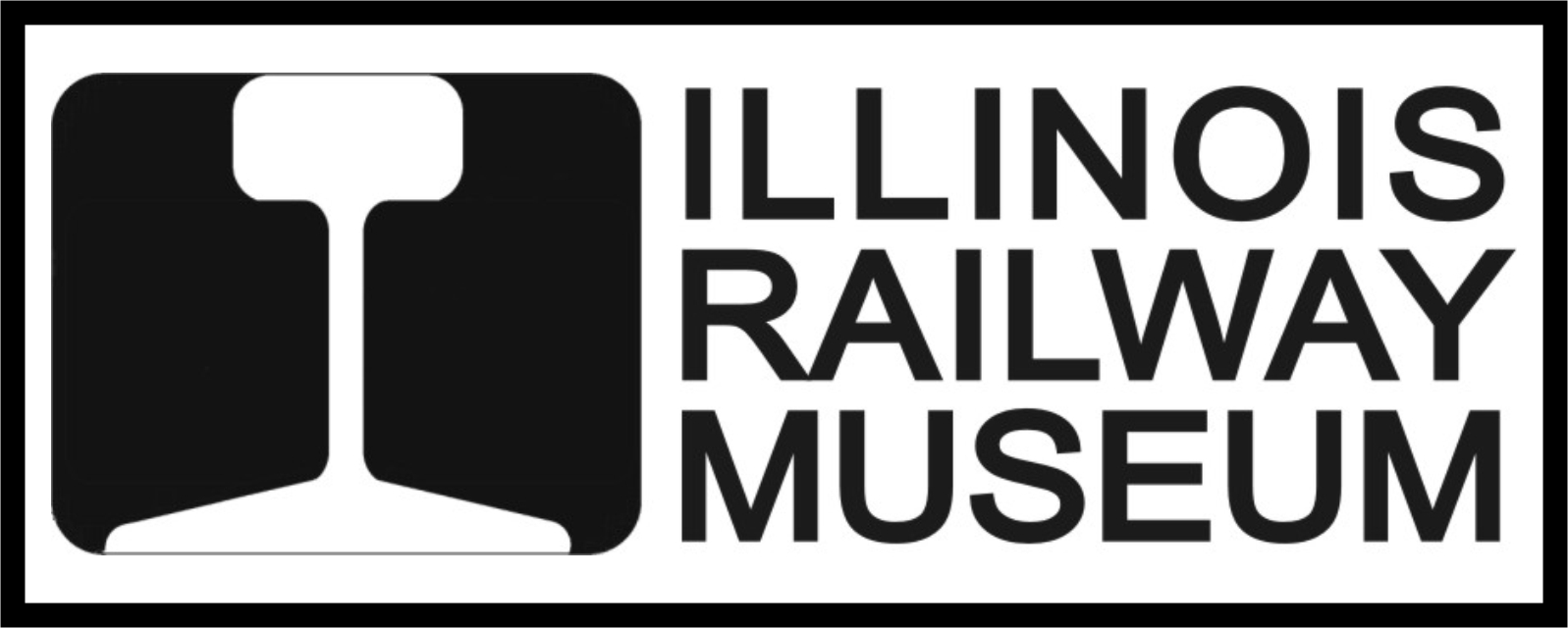 &nbsp &nbsp &nbsp &nbsp &nbsp &nbsp &nbsp &nbsp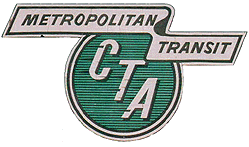 These photos are available thanks to the generosity of Kimberly Scalzo. Her husband, the late Steve Scalzo, was a prolific transit photographer. He was also extremely careful to mark the vast majority of his slides with dates and locations. Thanks to these two individuals, we are able to take a walk down memory lane and peer into the past.
Due to concerns expressed by some about rampant piracy of photos on the internet, restrictions have been placed on posting photos from the Museum's collection here. The requirements set forth state that they must be low res and watermarked. We apologize to the vast majority of our patrons who only use this site as intended, for personal enjoyment and information gathering.
Page 18 - CTA Rapid Transit from the Steve Scalzo Photo Collection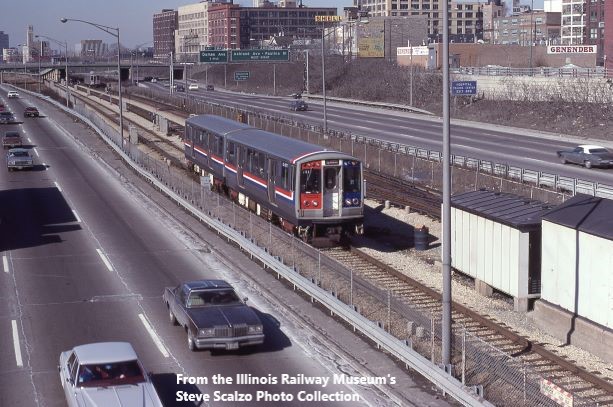 00681-CTA #2577-78 on the Congress Line at Morgan - 02/27/1982 at 10:35am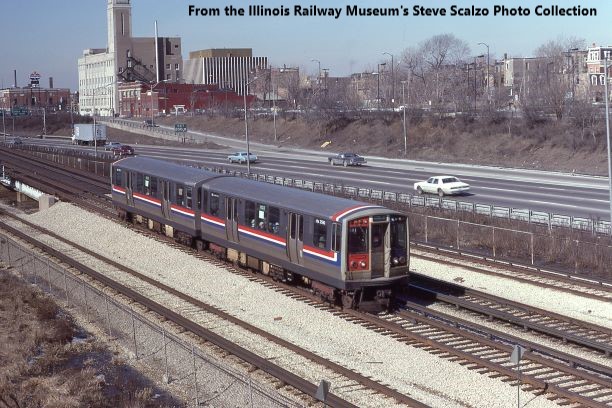 00682-CTA #2590-89 on the Douglas Line Eastbound at Loomis - 02/27/1982 at 10:45am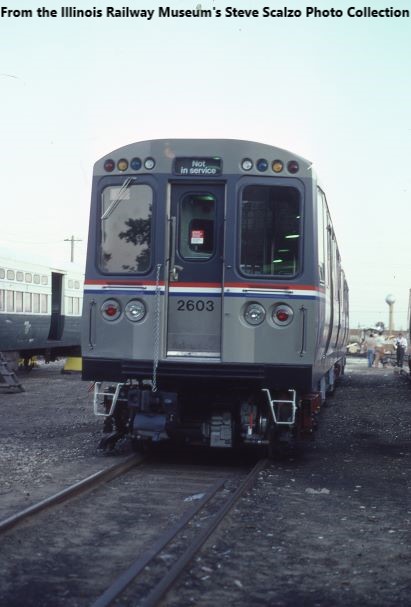 00683-CTA #2603-04 at Skokie Shops - 06/26/1981 at 8:30am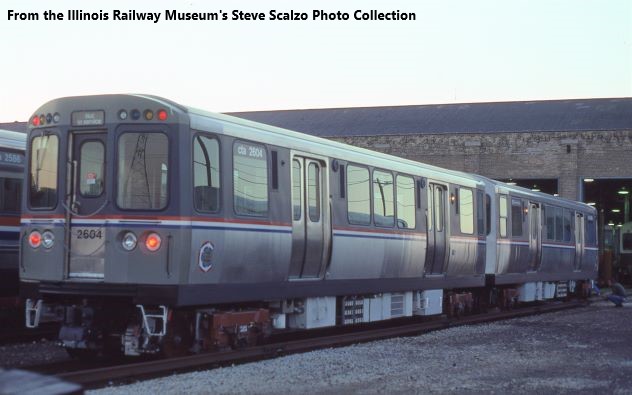 00684-CTA #2604-03 at Skokie SHops - 06/26/1981 at 8:24am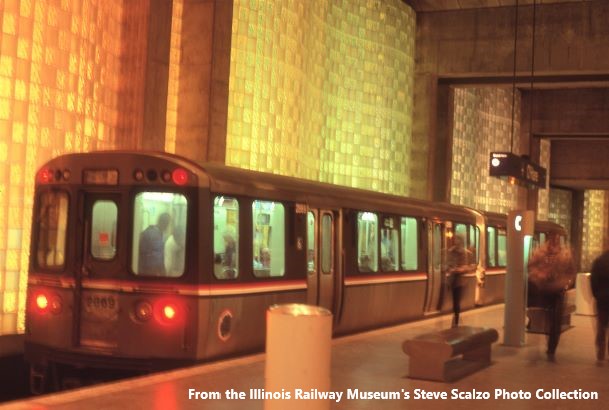 00686-CTA #2669 at O'Hare - No Date (Slide pricessing date is 09/1985)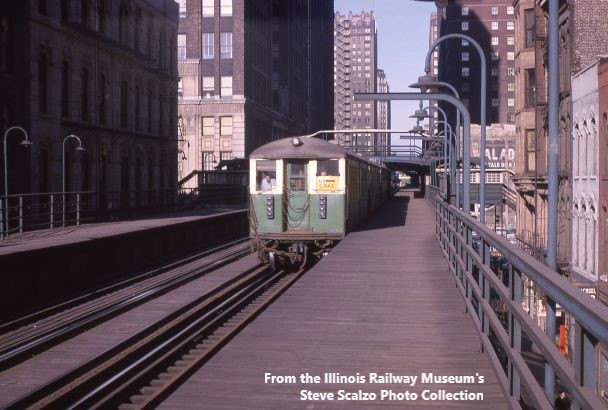 00687-CTA #4029 - 11/29/1963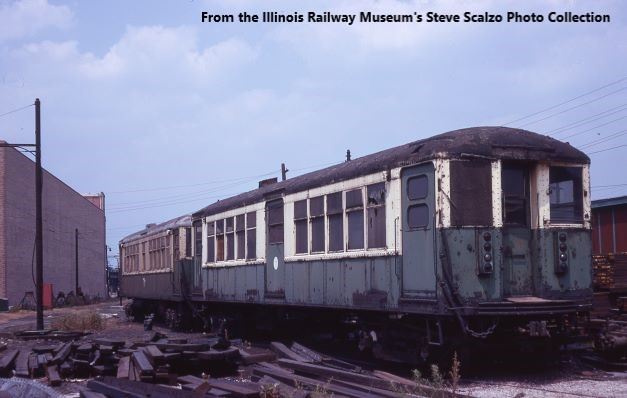 00688-CTA #4043-4083 in 63rd Street Material Yard - 07/04/1971 at 2:01pm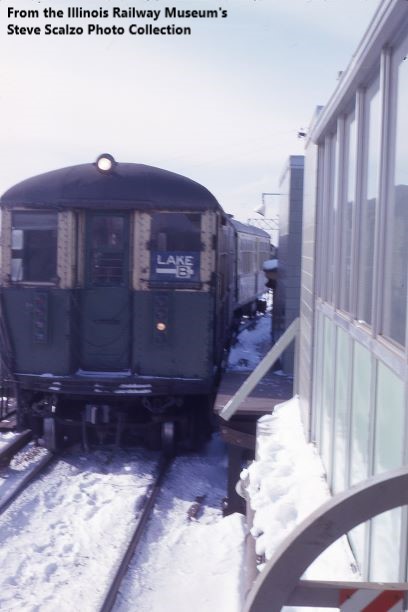 00689-CTA #4050 on the Lake Route Eastbound at Harlem - No Date (Slide pricessing date is 01/1963)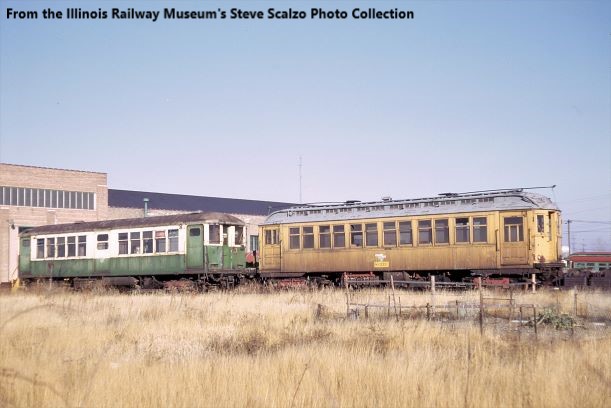 00690-CTA #S-333 and 4067 at Skokie SHops - 12/03/1967 at 2:19pm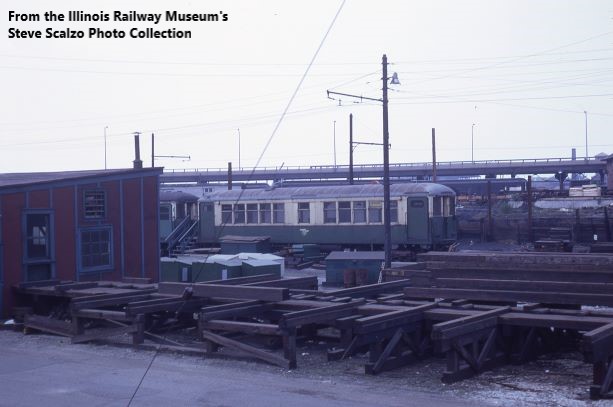 00691-CTA #4083 in the 63rd Street Material Yard - 06/09/1968 at 12:20pm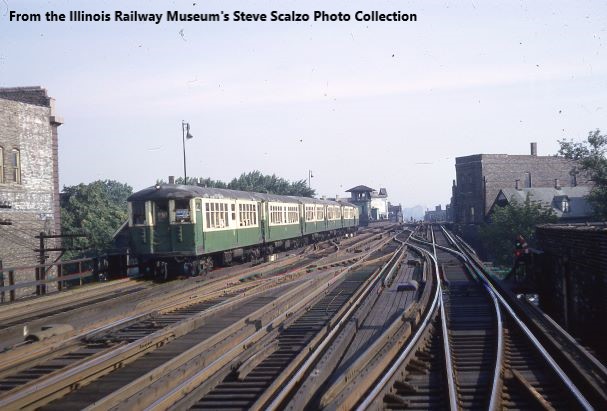 00692-CTA #4125-26 on the Ravenswood Northbound at Belmont - 07/27/1964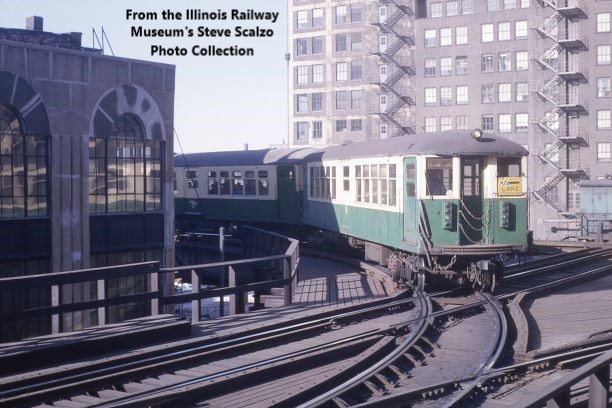 00693-CTA #4133-34 on the Lake Route turning South from on Lake onto Wells - 11/29/1963
Thanks to Bill Wulfert with help on identifying this location.

00694-CTA #4134 - no Date (Slide processing date is 08/1963)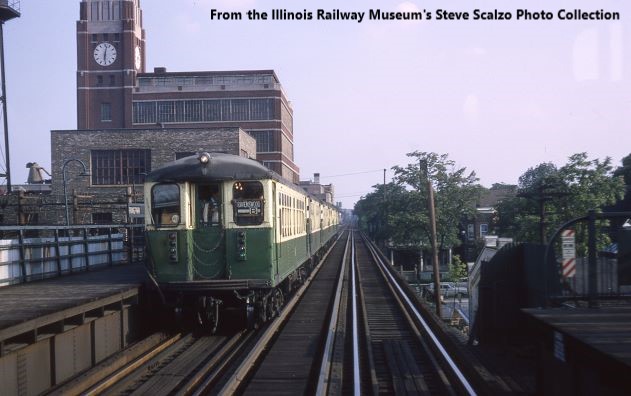 00695-CTA #4139 on the Ravenswood at Irving Park - 07/28/1964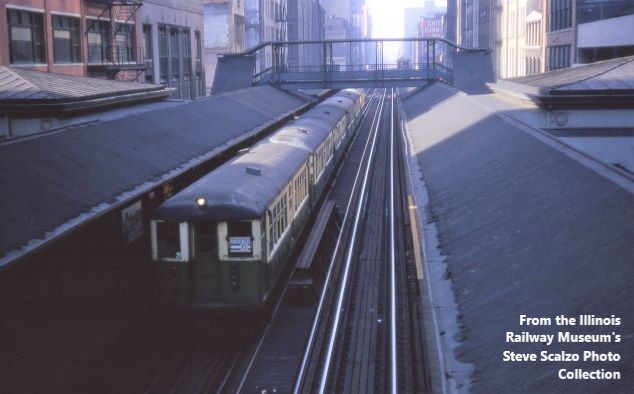 00696-CTA #4168 - 07/27/1964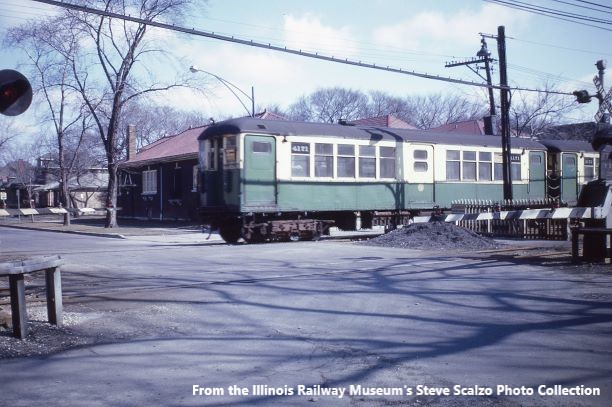 00697-CTA #4171 on the Ravenswood - No Date (Slide processing date is 03/1963)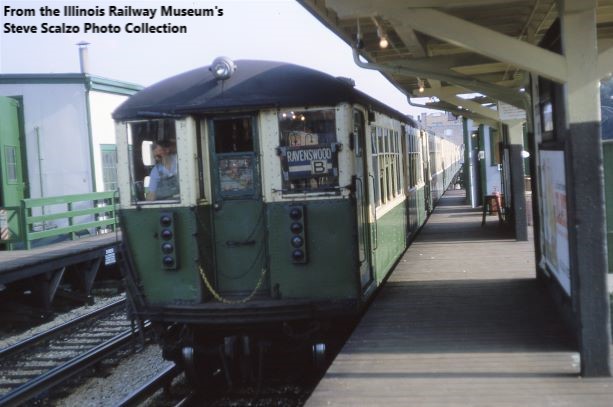 00698-CTA #4178 - 07/28/1964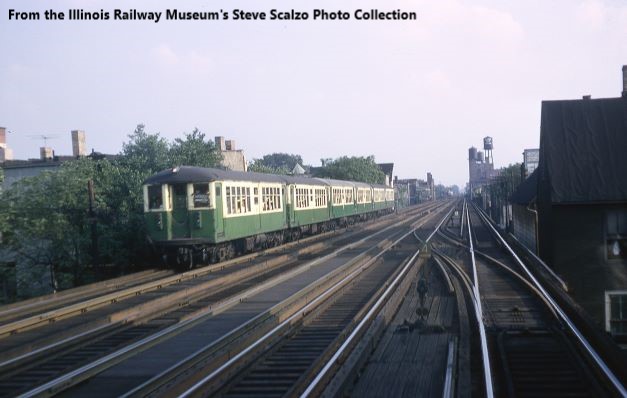 00699-CTA #4193 - 07/28/1964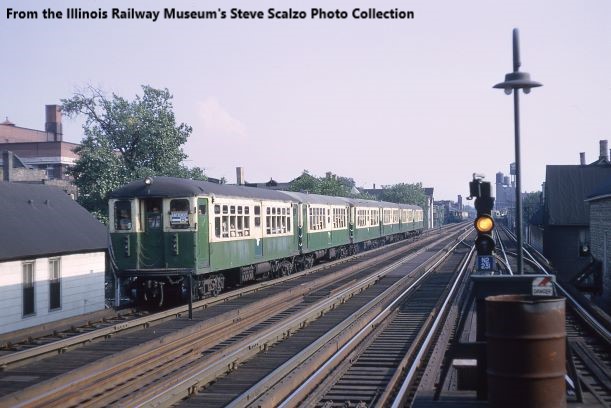 00700-CTA #4196 - 07/28/1964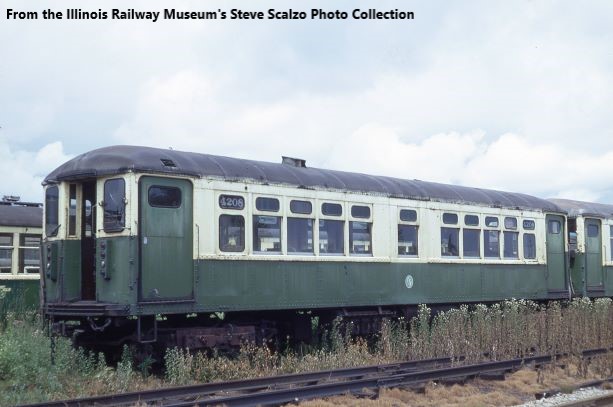 00701-CTA #4208 at Skokie Shops on the scrap line - 07/04/1967 at 12:05pm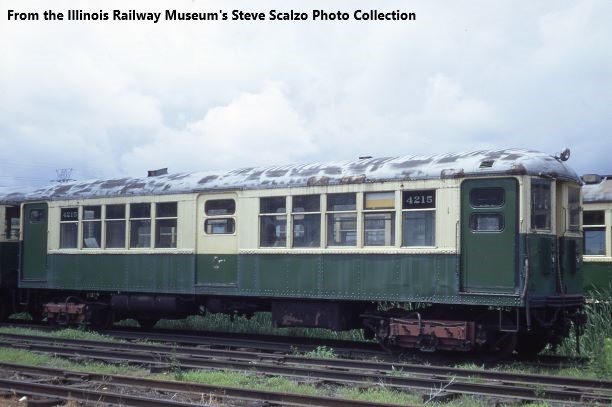 00702-CTA #4215 at Skokie Shops on the scrap line - 07/04/1967 at 12:05pm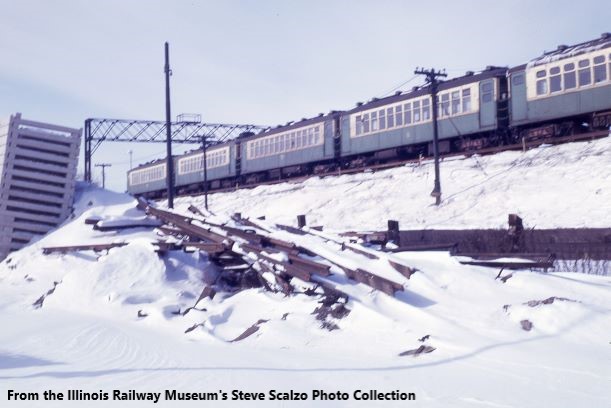 00703-CTA #4244 - No Date (Slide processing date is 01/1963)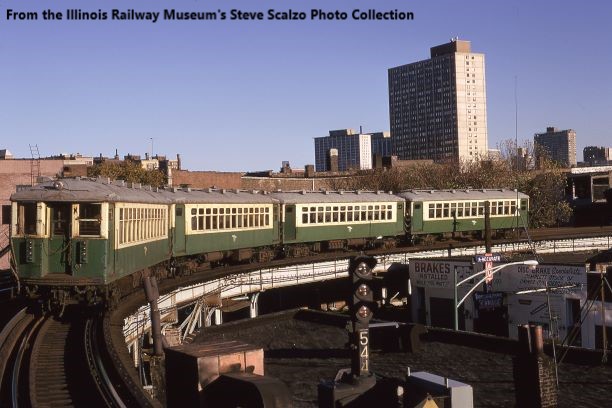 00704-CTA #4252-51 and 4413-14 on the Evanston Express - No Date (Slide processing date is 11/1973)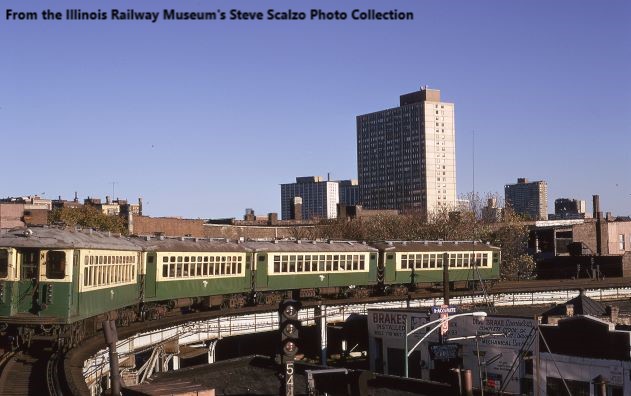 00705-CTA #4254-53 on the Evanston Express - No Date (Slide processing date is 11/1973)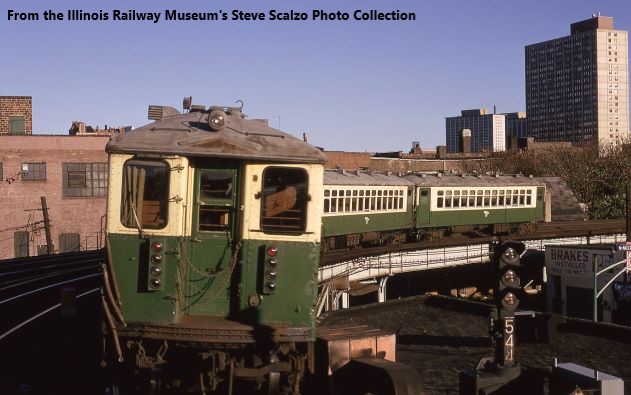 00706-CTA #4256-55 on the Evanston Express - No Date (Slide processing date is 11/1973)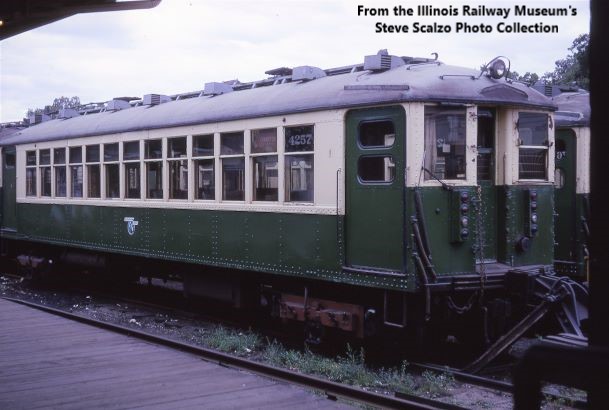 00707-CTA #4257 in Linden Yard - 09/05/1966 at 4:12pm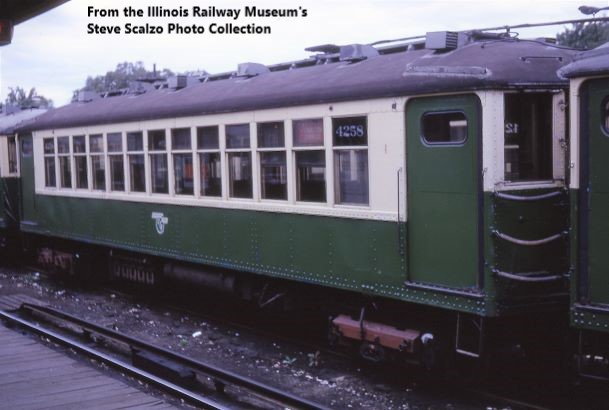 00708-CTA #4258 in Linden Yard - 09/05/1966 at 4:14pm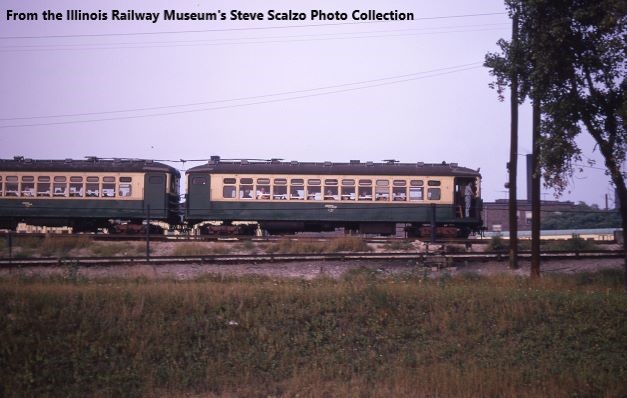 00709-CTA #4262 on the Evanston Route at Howard - 09/01/1966 at 6:27pm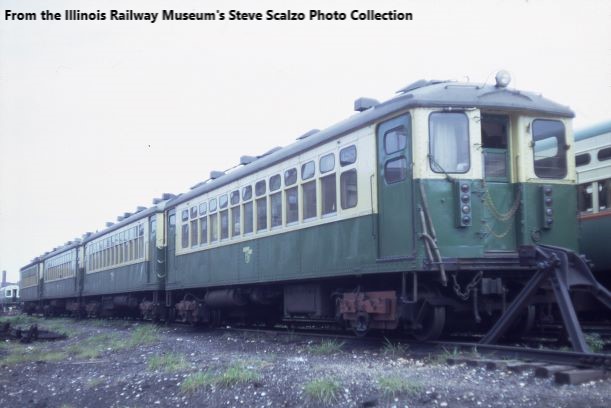 00710-CTA #4263-64 and 4257-58 in Howard Yard - 07/09/1967 at 3:55pm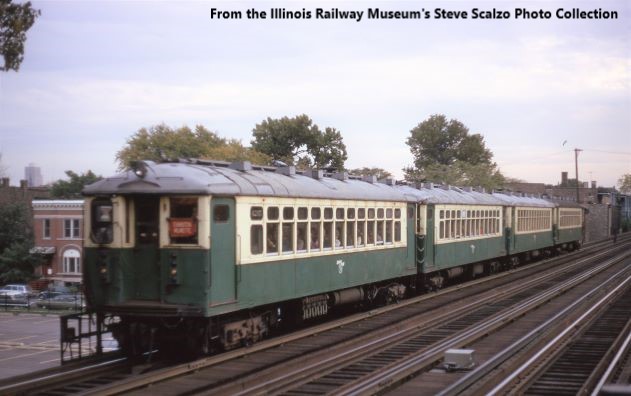 00711-CTA #4265-66 on the Evanston Express - No Date (Slide processing date is 11/1973)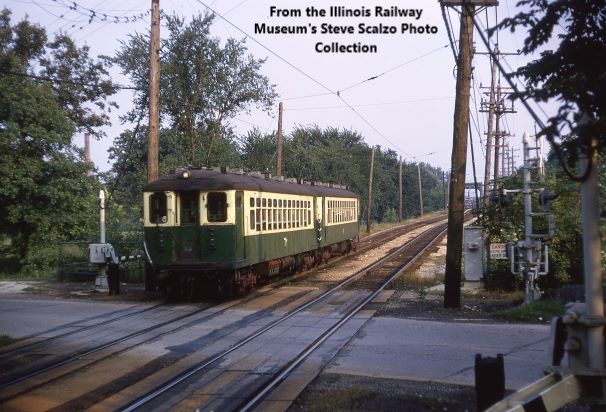 00712-CTA #4267-68 - 07/27/1964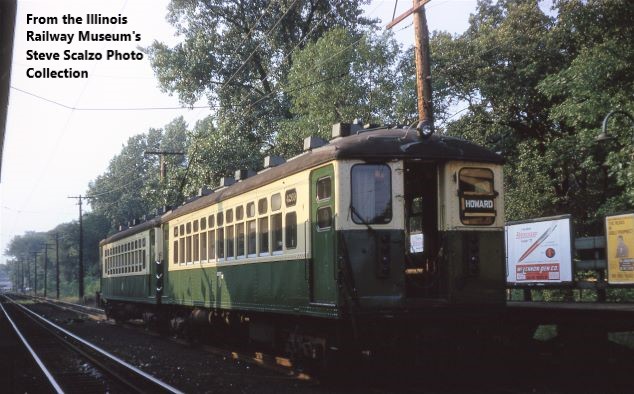 00713-CTA #4267=68 on the Evanston Route at Central - 07/27/1964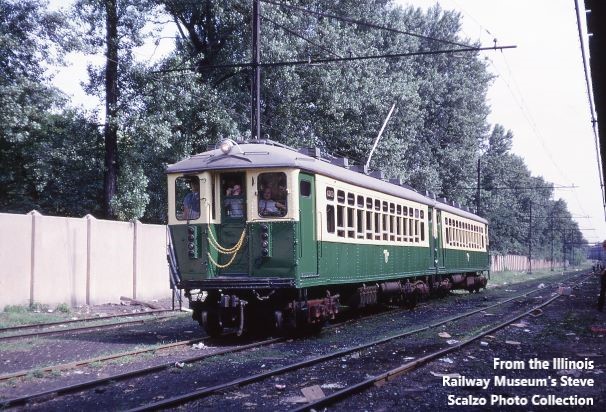 00714-CTA #4269-70 in the Buena Freight Yard - 06/26/1966 at 9:35am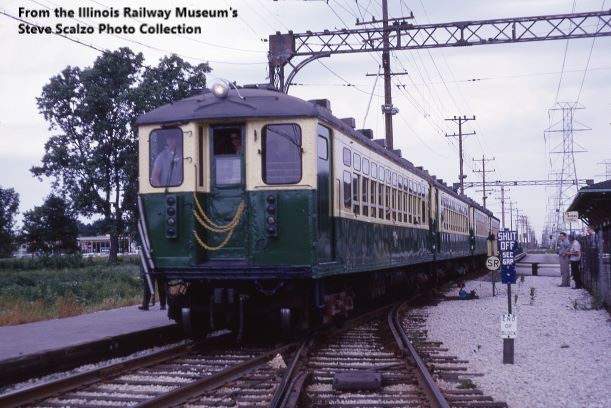 00715-CTA #4269-70 and 4451-52 on the Skokie Swift at Dempster Wye - 06/26/1966 at 9:50am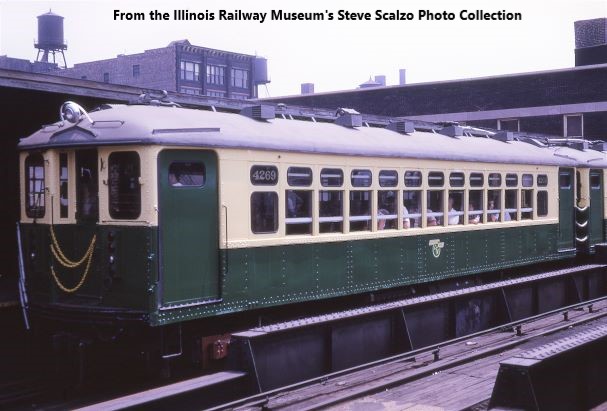 00716-CTA #4269 at Roosevelt during CERA Fantrip - 07/03/1966 at 1:45pm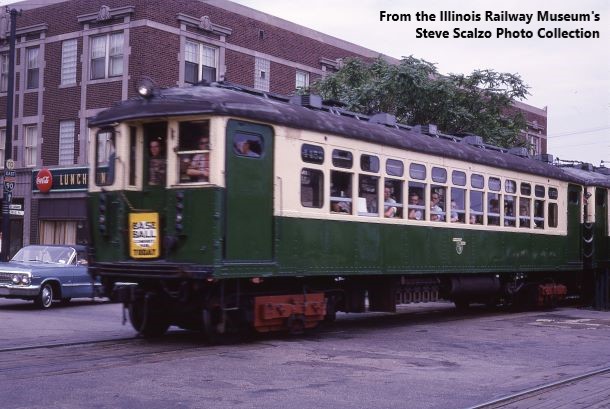 00717-CTA #4269-70 on the Douglas Line Outbound at Laramie - 06/26/1966 at 2:20pm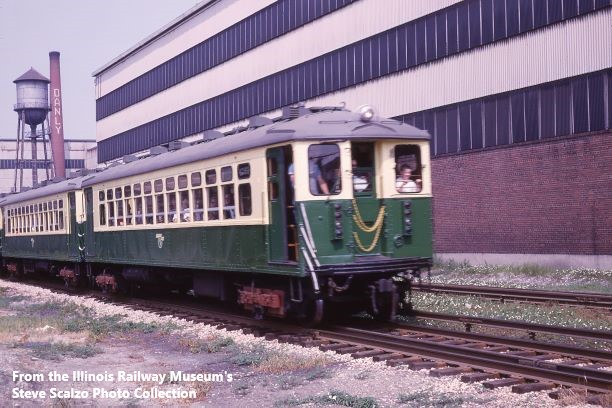 00718-CTA #4269-70 and 4281 on the Douglas Line Inbound at Laramie during CERA Fantrip - 07/03/1966 at 11:15am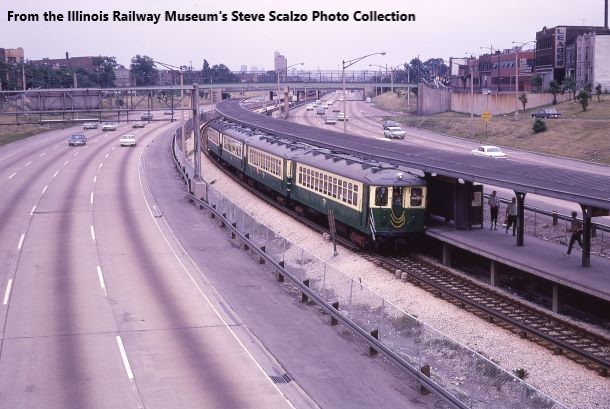 00719-CTA #4269-70 and 4451-52 on the Congress Line Outbound at Kostner - 06/26/1966 at 7:10pm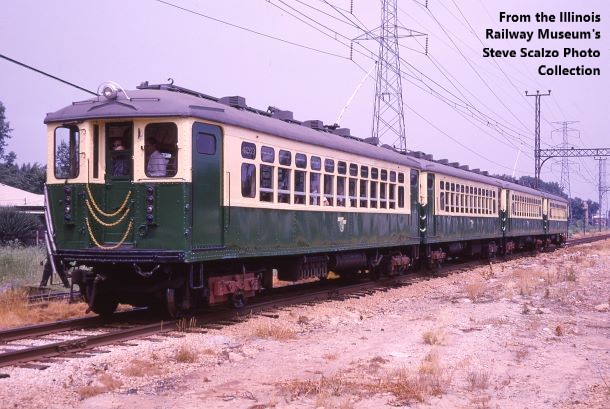 00720-CTA #4269-70 and 4281-82 on the Skokie Swift at Kostner during CERA Fantrip - 07/03/1966 at 2:45pm
Go Directly to Page 19 of the Steve Scalzo Photo Collection
Back to Main Pictures Page