CTA Surface System History presented by the Illinois Railway Museum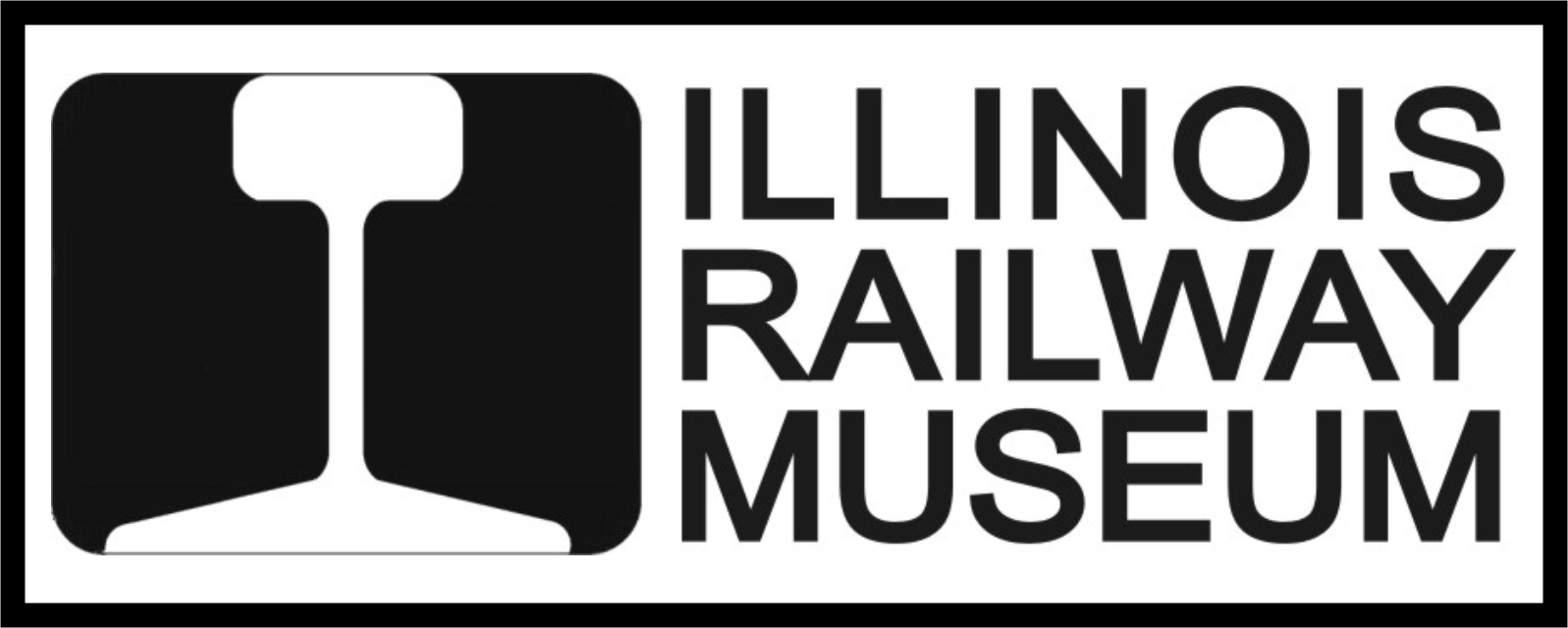 &nbsp &nbsp &nbsp &nbsp &nbsp &nbsp &nbsp &nbsp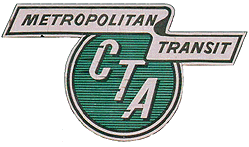 These photos are available thanks to the family of R. Hill. The Museum was able to procure a large quantity of R. Hill's photographs featuring CTA trolley buses and are making them available for viewing via this website. Some photos are carefully documented (usually the ones that include times), while others have nothing more than a date associated with them. We have done our best to identify the locations and bus numbers for each photo.
Eventually these photos will be organized by route once a sufficient number of them have been uploaded. For now, enjoy simply looking through them in a random order.
Due to concerns expressed by some about rampant piracy of photos on the internet, restrictions have been placed on posting photos from the Museum's collection here. The requirements set forth state that they must be low res and watermarked. We apologize to the vast majority of our patrons who only use this site as intended, for personal enjoyment and information gathering.
CTA Trolley Buses from the R. Hill Photo Collection - Page 1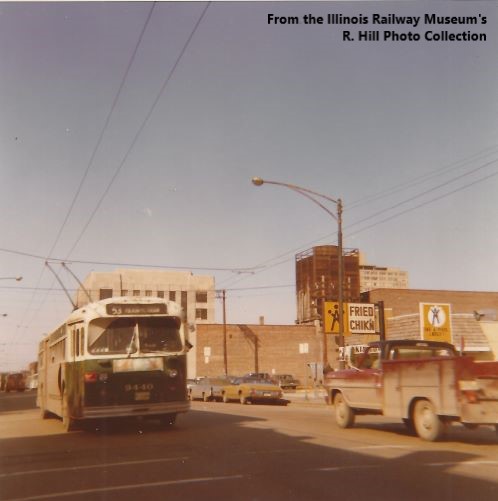 0001-CTA #9440 on Pulaski Southbound at 100S (Monroe) - 03/14/1973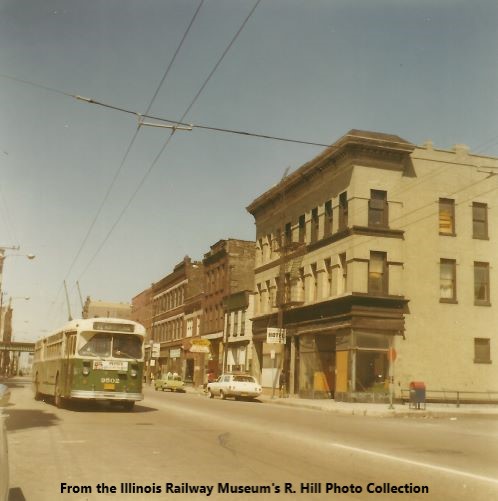 0002-CTA #9502 on North Eastbound at 700W (Orchard) - 07/21/1970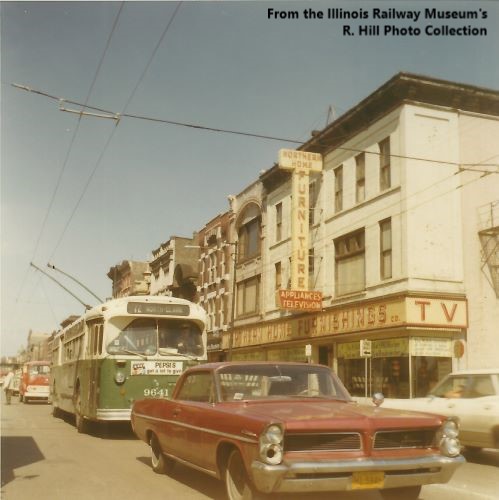 0003-CTA #9641 on North Eastbound at 624W (Vine) - 07/21/1970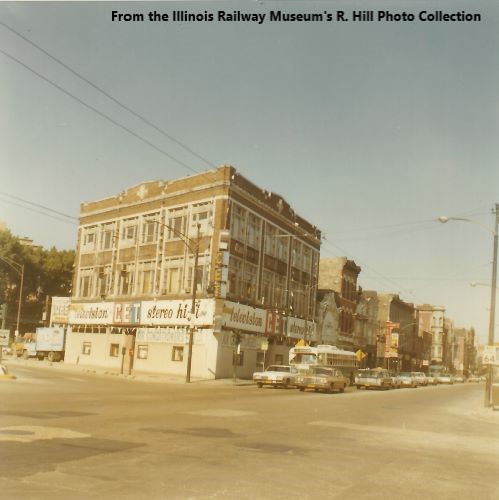 0004-CTA #Unknown on North Eastbound at 600W (Larrabee) - 07/21/1970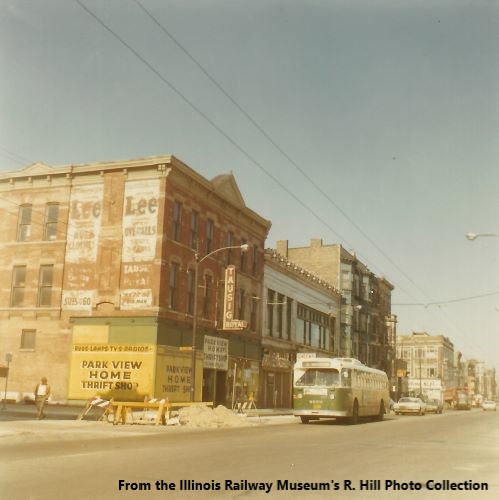 0005-CTA #9570 on North Eastbound at 535W (Mohawk) - 07/21/1970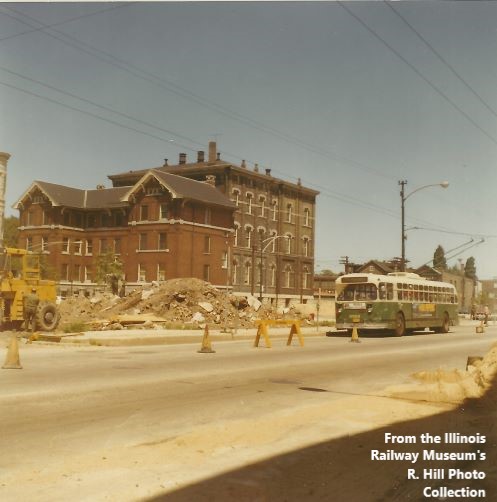 0006-CTA #9569 Location Unknown - 07/20/1970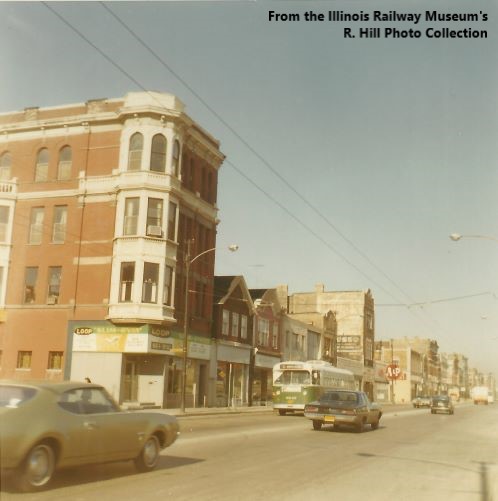 0007-CTA #9549 on North at 435W (Hudson) - 07/21/1970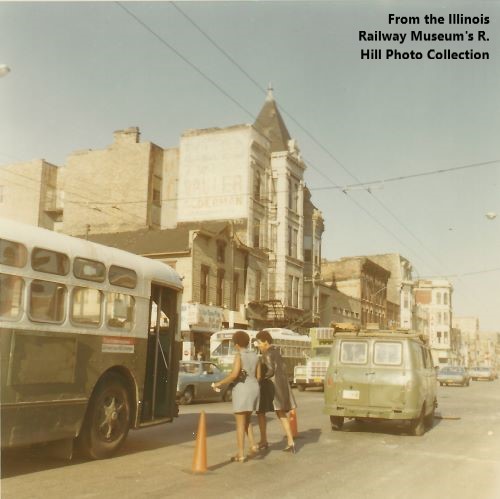 0008-CTA #Unknown on North - 07/21/1970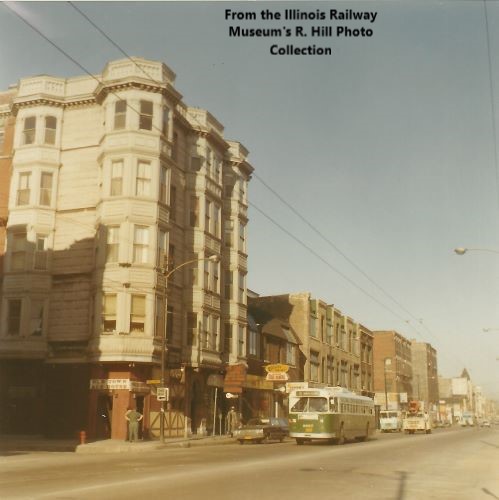 0009-CTA #9697 on North Eastbound at 219W (Wieland) - 07/21/1970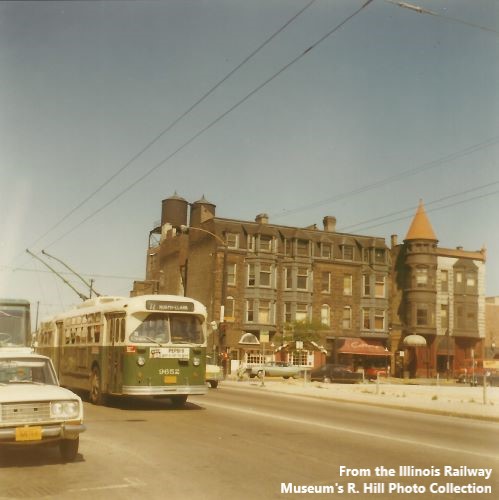 0010-CTA #9652 on North Eastbound - 07/21/1970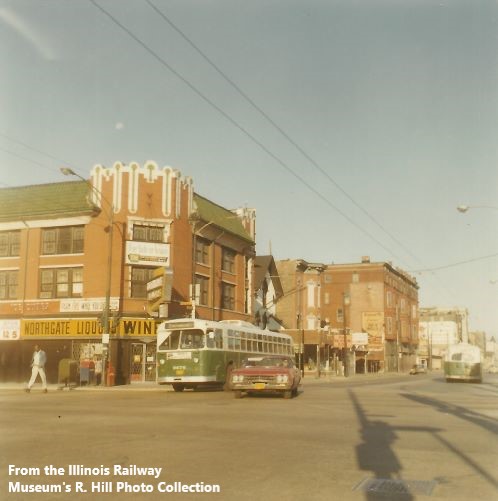 0011-CTA #9676 on North Westbound at 137W (LaSalle) - 07/21/1970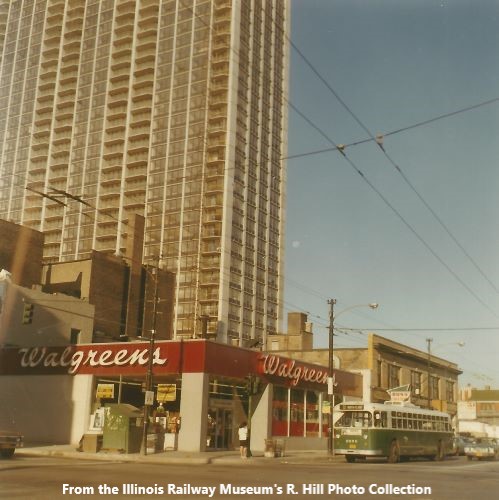 0012-CTA #9556 on North Eastbound at 100W (Clark) - 07/21/1970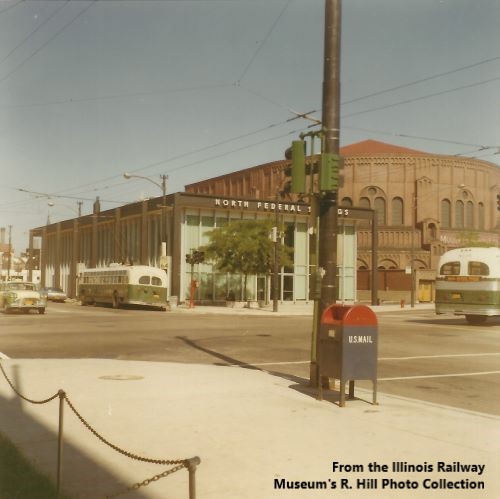 0013-CTA #Unknown on North Westbound at 100W (Clark) - 07/21/1970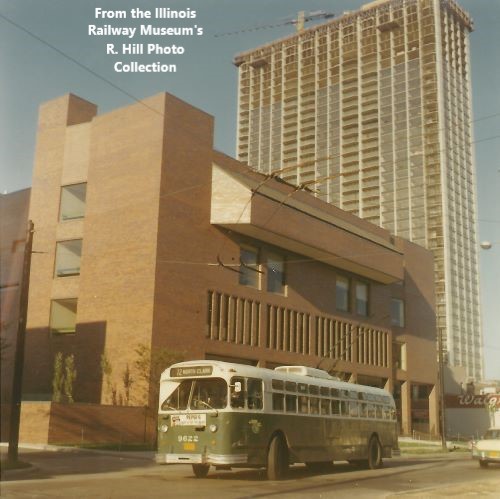 0014-CTA #9622 on North Eastbound at 50W (Dearborn) - 07/21/1970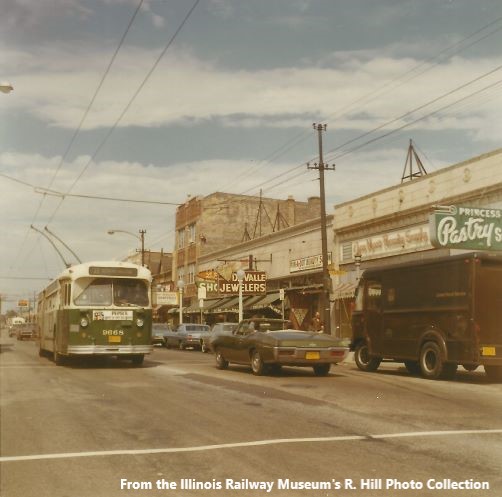 0015-CTA #9668 on Belmont Eastbound at 5550W (Luna) - 07/17/1970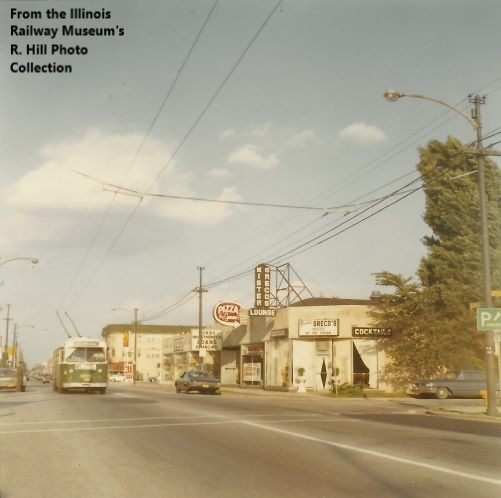 0016-CTA #9676 on Belmont at 5441W (Lotus) - 07/17/1970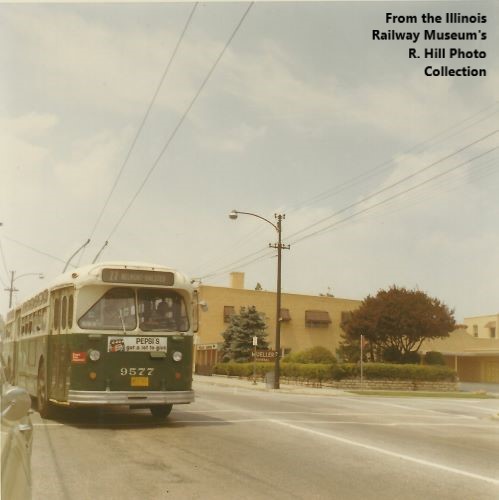 0017-CTA #9557 on Belmont Westbound at 6500W (Natchez) - 07/13/1970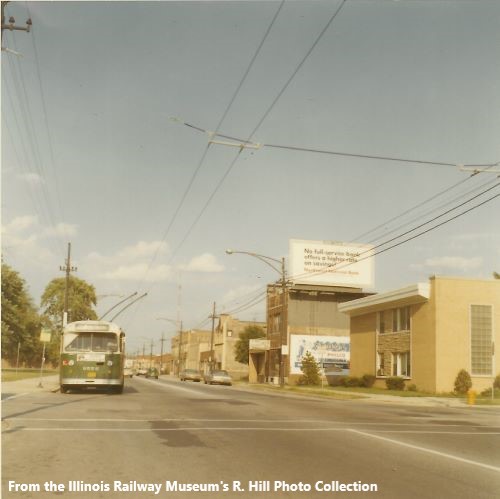 0018-CTA #9556 on Belmont - 07/17/1970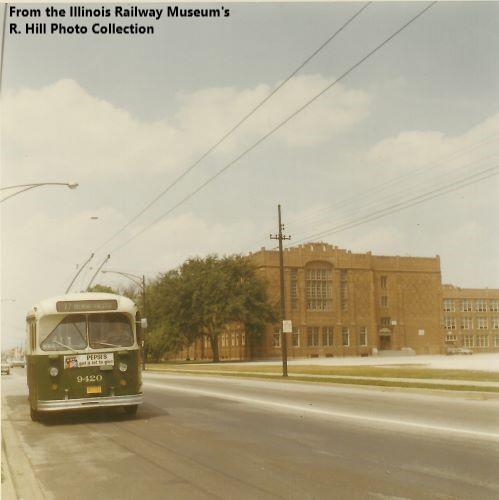 0019-CTA #9420 on Belmont Eastbound at 5000W (Lavergne) - 07/13/1970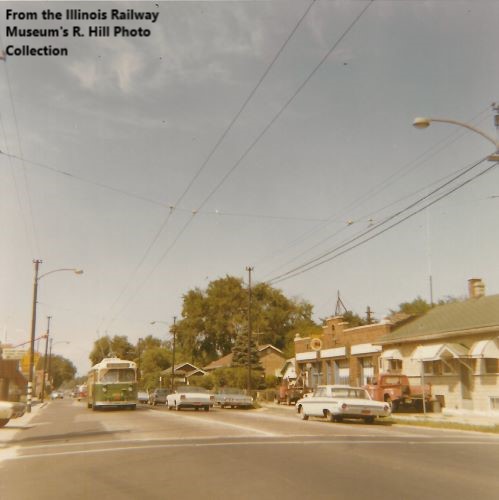 0020-CTA #9724 on Central Southbound at 3700N (Waveland) - 08/02/1969 at 3:03pm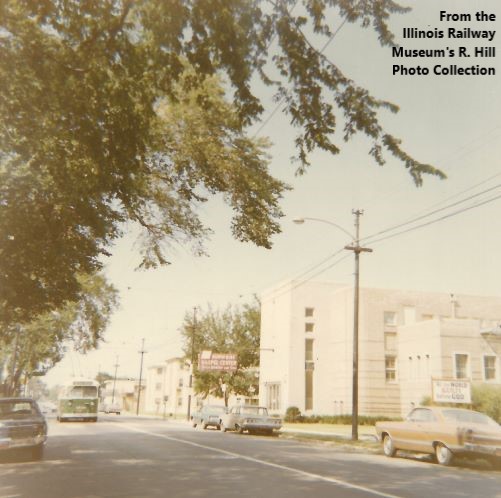 0021-CTA #9738 on Central Southbound at 3900N (Byron) - 08/02/1969 at 3:34pm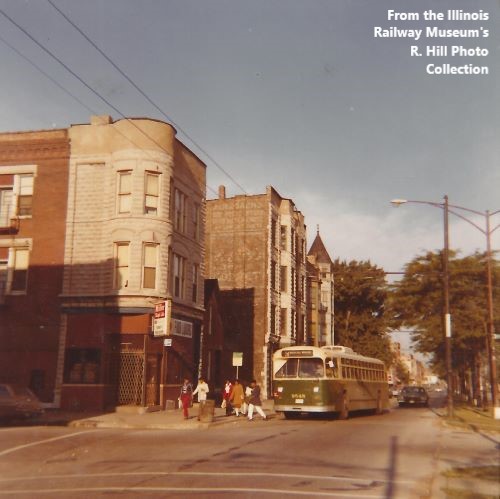 0022-CTA #9548 on Roosevelt Eastbound at 2100W (Hamilton) - 08/10/1972 at 7:37am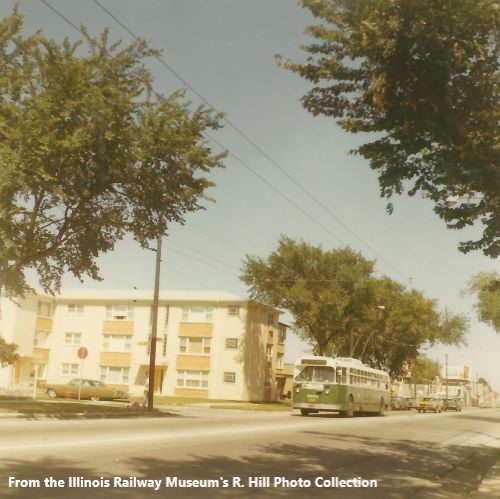 0023-CTA #9634 on Belmont Westbound at 7232W (Oconto) - 07/22/1970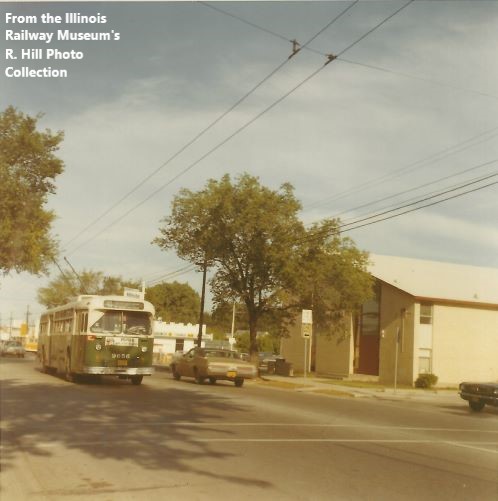 0024-CTA #9656 on Belmont Westbound Belmont at 7300W (Octavia) - 07/22/1970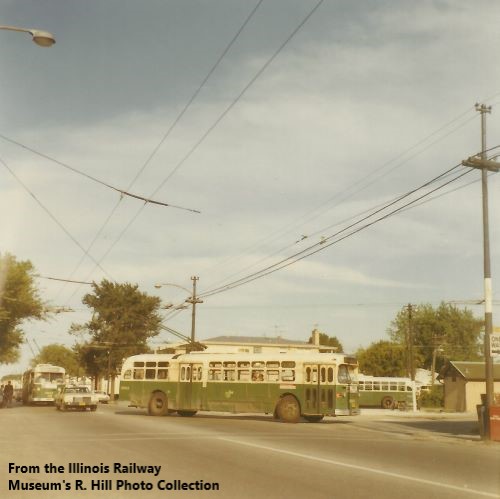 0025-CTA #9569 on Belmont Westbound at 7300W (Octavia Short Turn Loop) - 07/22/1970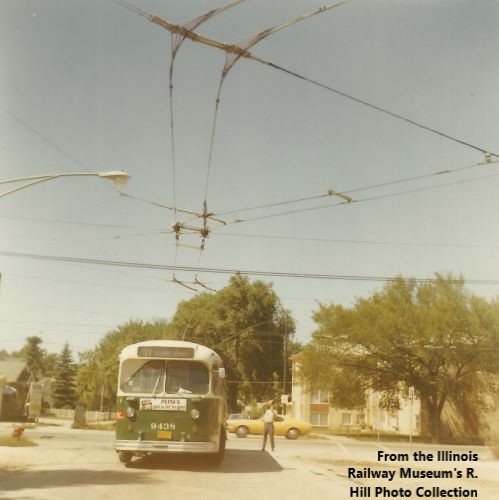 0026-CTA #9438 on Belmont North/Eastbound at 7300W (OctaviaShort Turn Loop) - 07/22/1970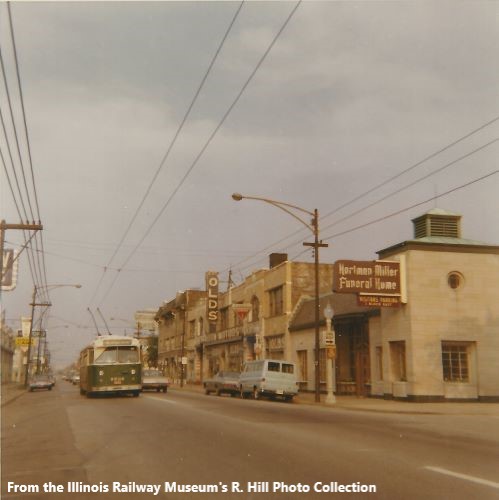 0027-CTA #9509 on Lawrence Westbound at 3021W (Whipple) - 07/23/1969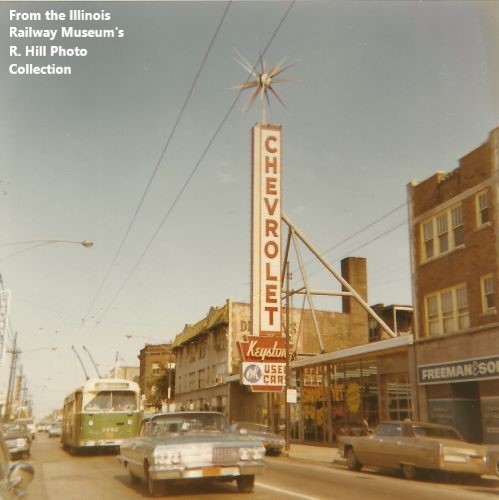 0028-CTA #9752 on Irving Park Westbound at 4500W (Kilbourn) - 07/24/1969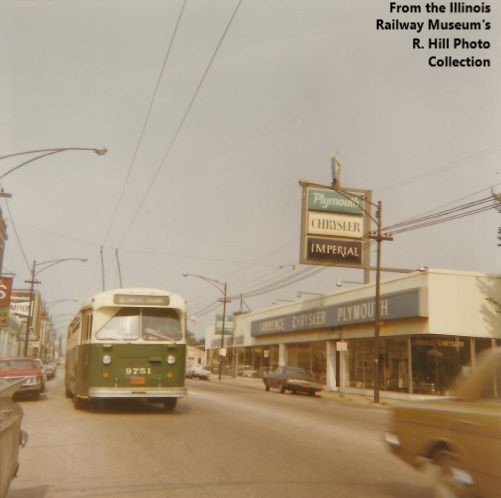 0029-CTA #9751 on Lawrence Eastbound at 2750W (East of California) - 07/23/1969

0030-CTA #Unknown on Lawrence Westbound at 2444W (Artesian) - 07/22/1969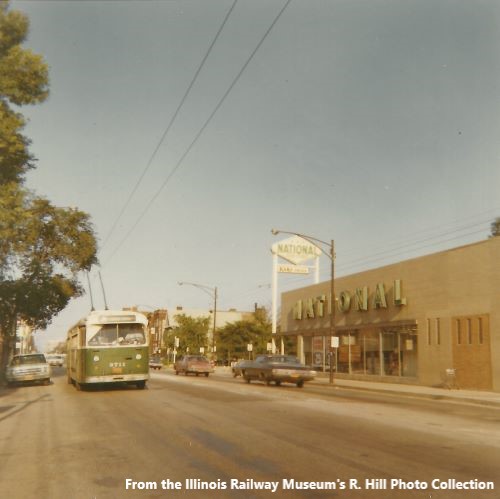 0031-CTA #9711 on Lawrence Westbound at 2200W (Leavitt) - 07/29/1969 at 6:12pm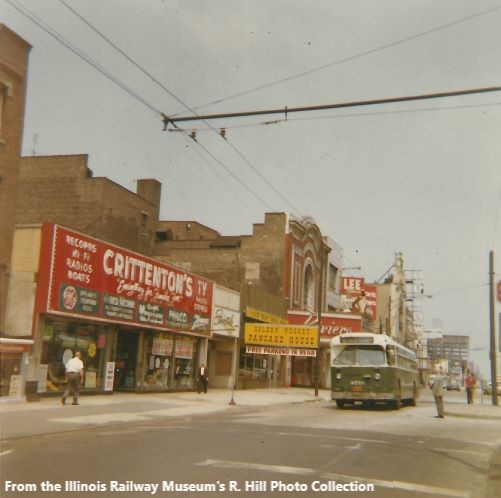 0032-CTA #9710 on the Lawrence Route on Racine at 4750N - 07/22/1969 at 12:14pm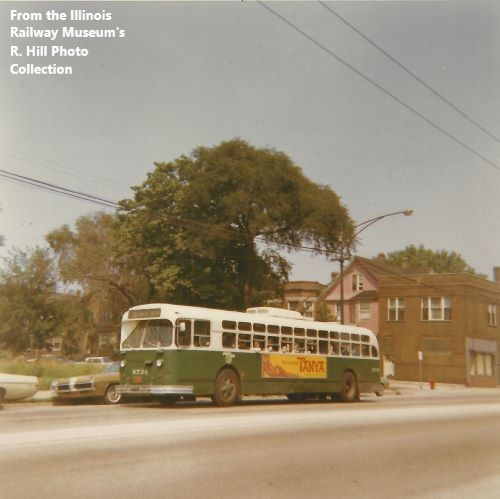 0033-CTA #9738 on Lawrence Westbound at 2100W (Hoyne) - 07/22/1969 at 2:34pm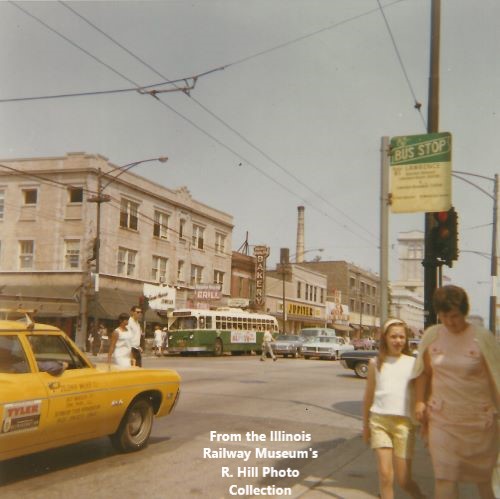 0034-CTA #9539 on Lawrence Westbound at 2000W (Damen) - 07/22/1969 at 2:24pm

0035-CTA #9538 on Lawrence Westbound at 1932W (Winchester) - 07/22/1969 at 2:17pm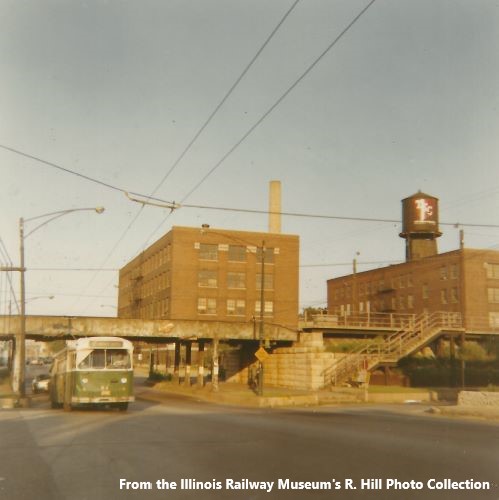 0036-CTA #9547 on Lawrence Westbound at 1800W (Ravenswood) - 07/29/1969 at 7:04pm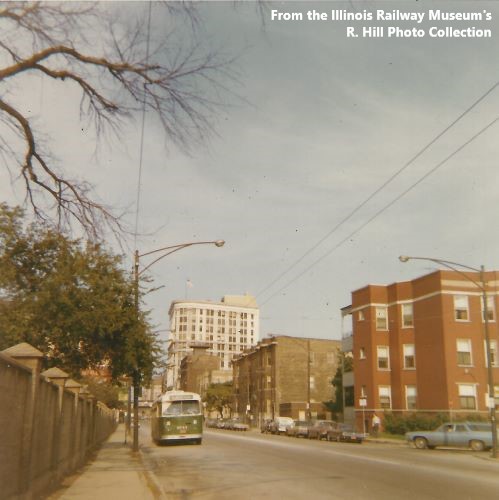 0037-CTA #9544 on Lawrence Westbound at 1300W (Malden) - 07/21/1969 at 5:35pm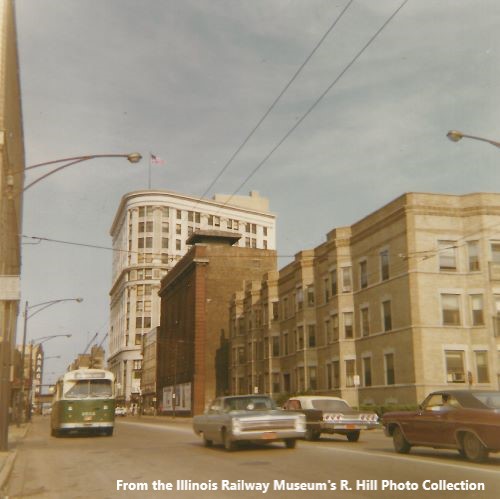 0038-CTA #9502 on Lawrence Westbound at 1232W (Magnolia) - 07/21/1969 at 5:28pm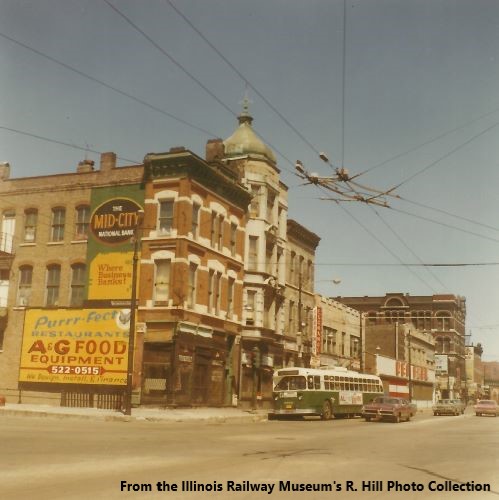 0039-CTA #9559 on North Westbound at 900W (Fremont) - 07/20/1970

0040-CTA #9560 on North at 800W (Halsted) - 07/21/1970
Go Directly to Page 2 of the R. Hill Photo Collection
Back to Main Pictures Page