CTA Surface System History presented by the Illinois Railway Museum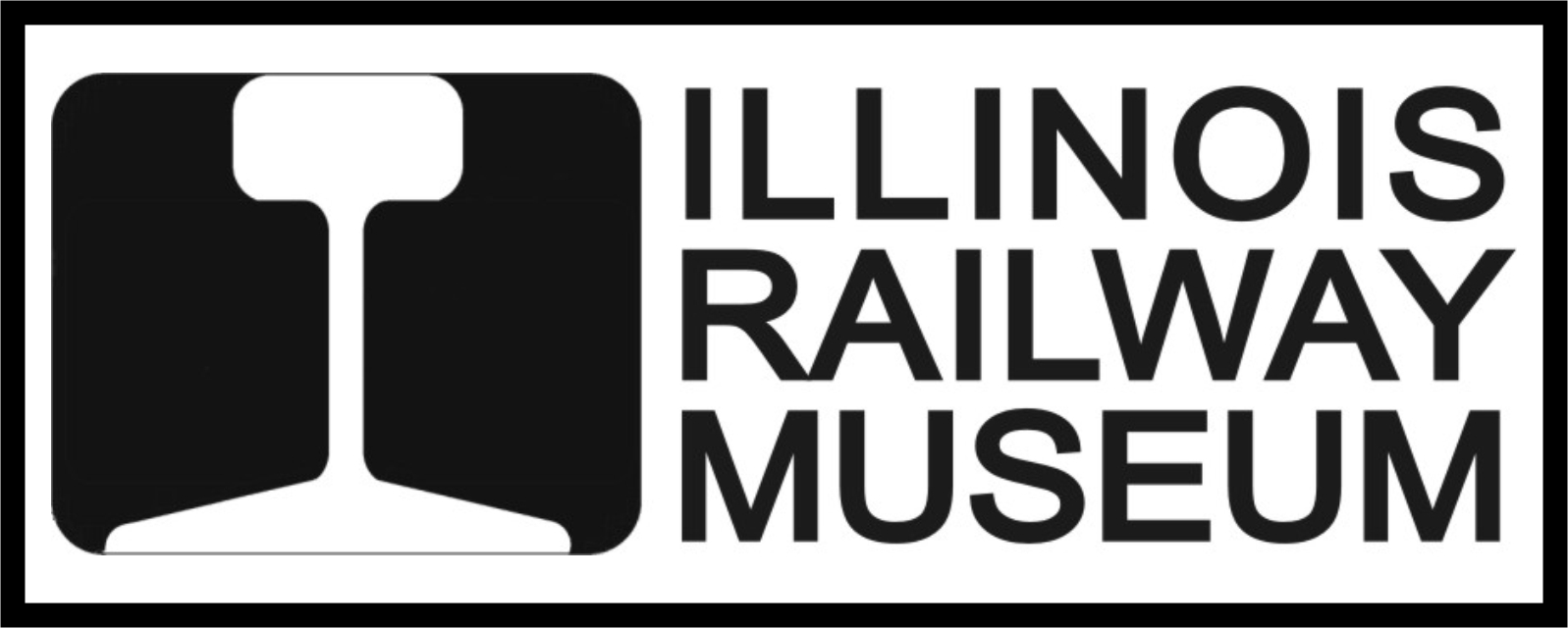 &nbsp &nbsp &nbsp &nbsp &nbsp &nbsp &nbsp &nbsp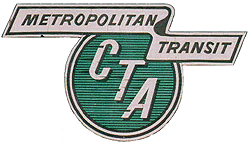 The CTA map index was researched and devised by Roy Benedict and Bob Heinlein. Thanks to both these gentlemen, we are able to benefit from the hard work and dedication.
Dates on CMC maps have been gathered from research of the printed map itself as well as information from experts.
The full maps are now available! "Front" designates the side with the main map. "Back" designates the opposite side.
Chicago Motor Coach Maps
Seeing Chicago the Motor Coach Way - 08/12/1924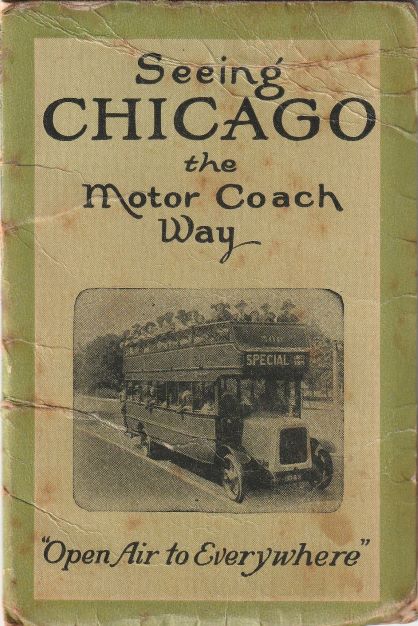 Seeing Chicago the Motor Coach Way - 03/1925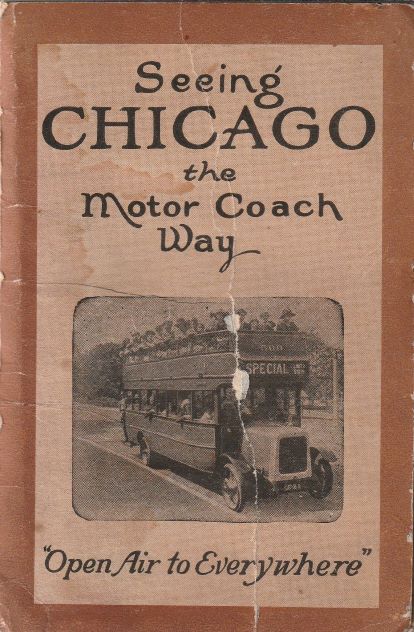 Pictoral Map and Guide to Chicago - 05/1926
Seeing Chicago the Motor Coach Way - 04/1926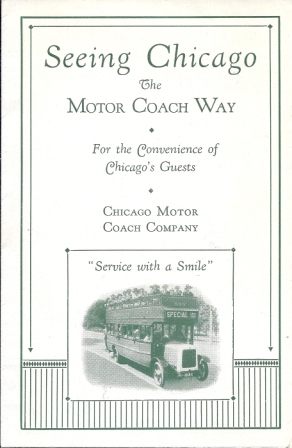 Click here for the Front of the 04/1926 FULL MAP
Click here for the Back of the 04/1926 FULL MAP
Chicago by Motor Coach - Spring 1929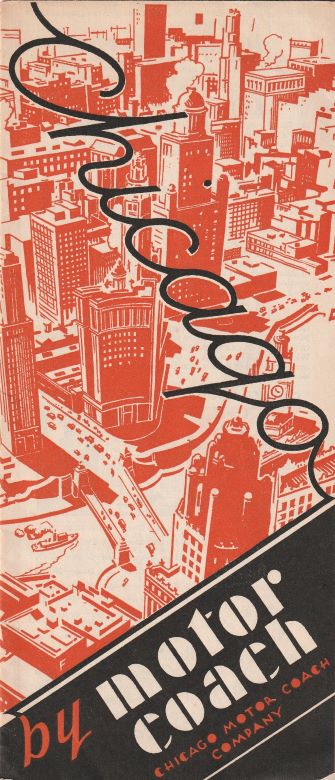 Click here for the Front of the Spring 1929 FULL MAP
Click here for the Back of the Spring 1929 FULL MAP
Chicago by Chicago Motor Coach - 07/1930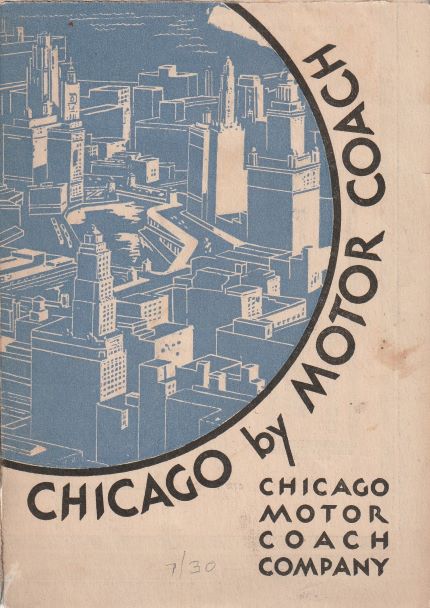 Click here for the 07/1930 FULL MAP
Loop Guide - 1933 (Blue)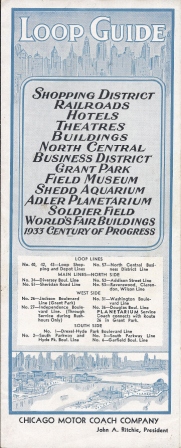 Click here for the Front of the 1933 (Blue) FULL MAP
Click here for the Back of the 1933 (Blue) FULL MAP
Loop Guide - 1933 (Orange)


Click here for the Front of the 1933 (Orange) FULL MAP
Click here for the Back of the 1933 (Orange) FULL MAP
See Chicago's World's Fair - 1933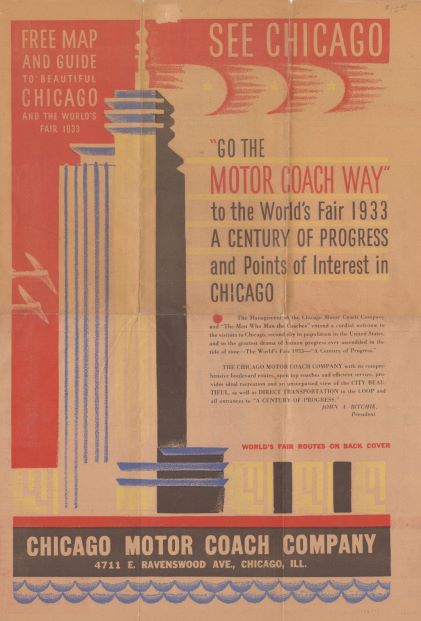 Click here for the entire 1933 map brochure
Free Map and Guide to Beautiful Chicago - 1934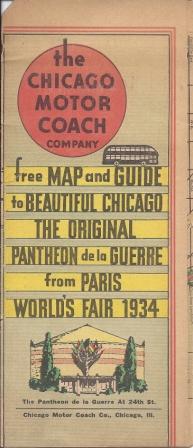 Click here for the Front of the 1934 FULL MAP
Click here for the Back of the 1934 FULL MAP
Map and Guide to Chicago - 1937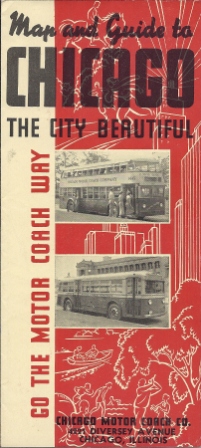 Click here for the Front of the 1937 FULL MAP
Click here for the Back of the 1937 FULL MAP
Time Schedule - First and Last Trips - 09/1947 (Copy)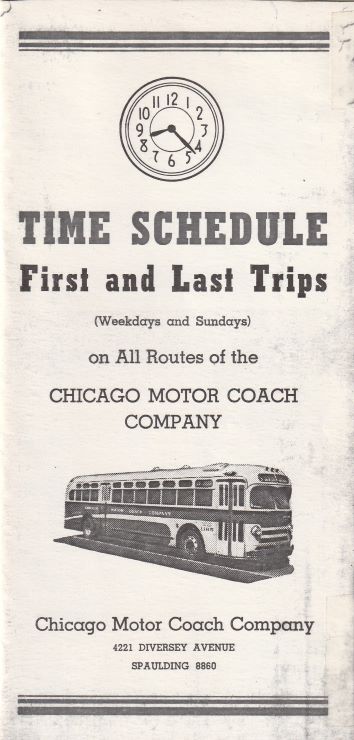 Click here for the Front of the 09/1947 FULL PAMPHLET
Click here for the Back of the 09/1947 FULL PAMPHLET
The City Beautiful - Chicago Map and Guide - 1951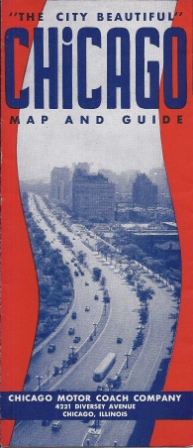 Click here for the Front of the 1951 FULL MAP
Click here for the Back of the 1951 FULL MAP
The City Beautiful - Chicago Map and Guide (With Insert) - 10/11/1951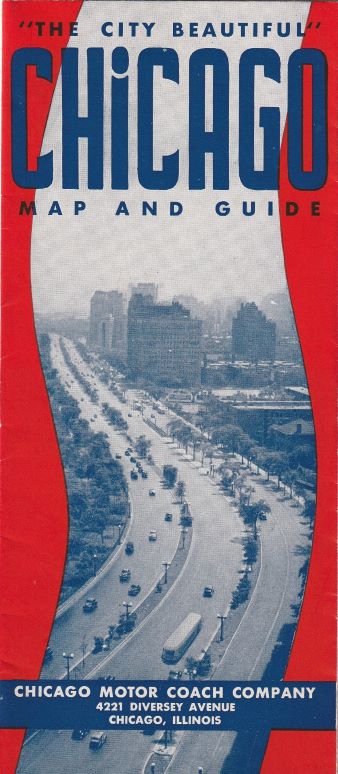 Click here for the 10/11/1951 FULL MAP