CTA Surface System History presented by the Illinois Railway Museum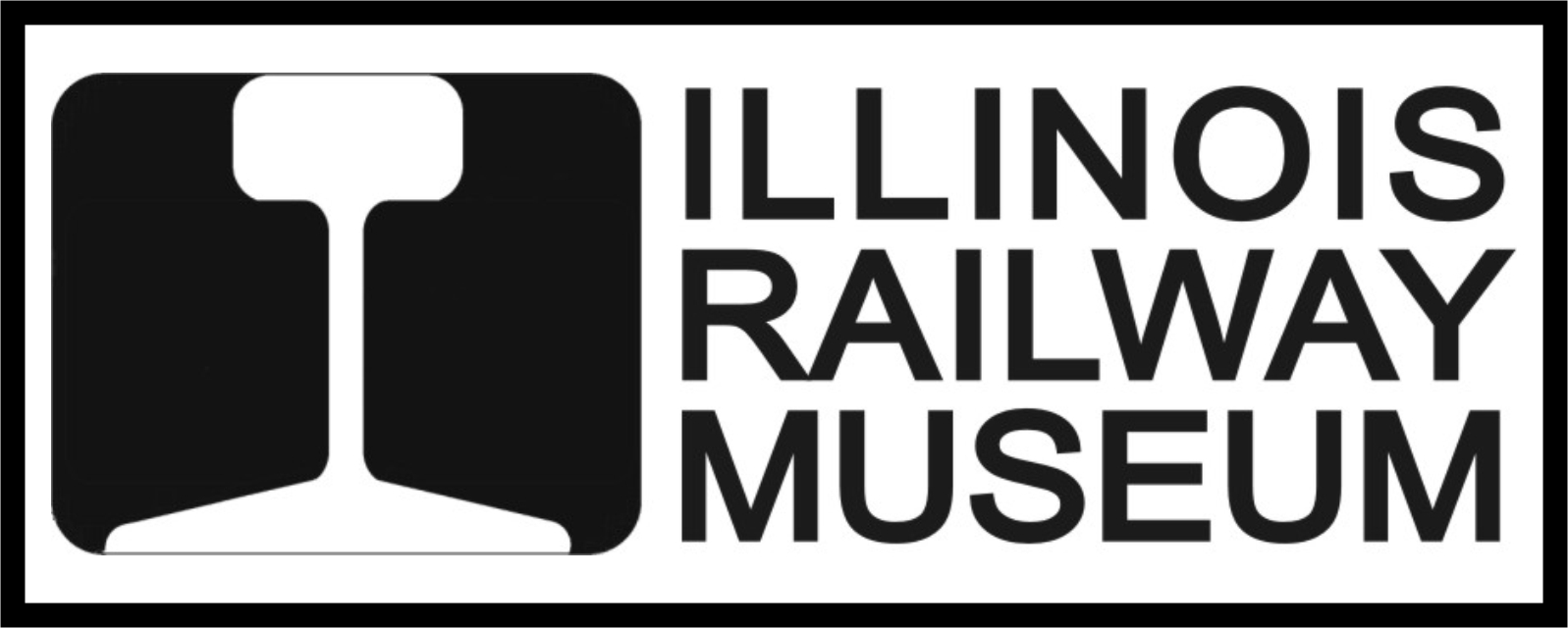 &nbsp &nbsp &nbsp &nbsp &nbsp &nbsp &nbsp &nbsp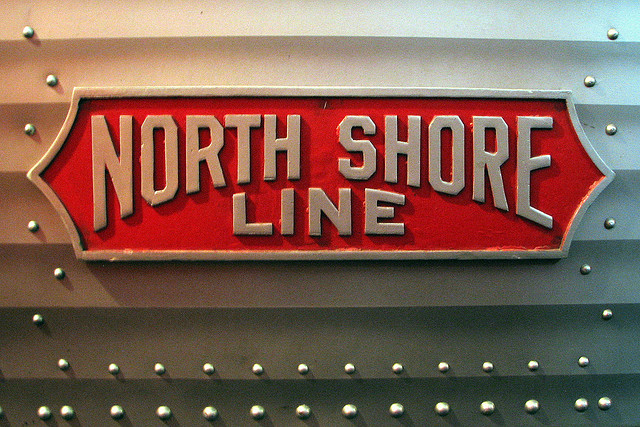 These photos are available thanks to the Strahorn Library and Museum Volunteer Joe Stupar's time spent scanning them.
The photo captions are taken from information written on the slides/photos and/or from research and are enhanced by a spreadsheet that contain additional information, provided via Joe Stupar. The numbers preceding the captions are simply inventory numbers and can be ignored.
Due to concerns expressed by some about rampant piracy of photos on the internet, restrictions have been placed on posting photos from the Museum's collection here. The requirements set forth state that they must be low res and watermarked. We apologize to the vast majority of our patrons who only use this site as intended, for personal enjoyment and information gathering.
Section 44 - 1933 Report Photos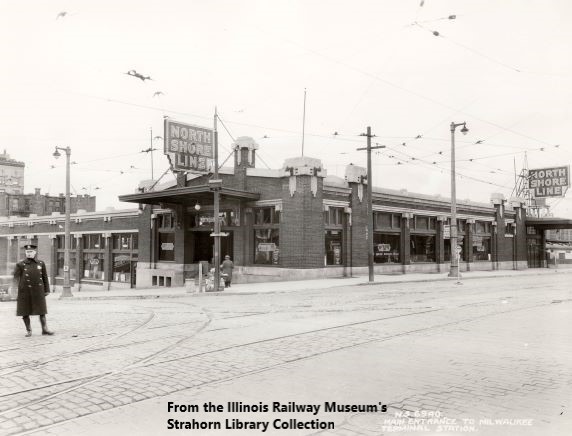 1-Main entrance to Milwaukee Terminal, with policeman on street and neon signs - 04/22/1931 (NSL Photo)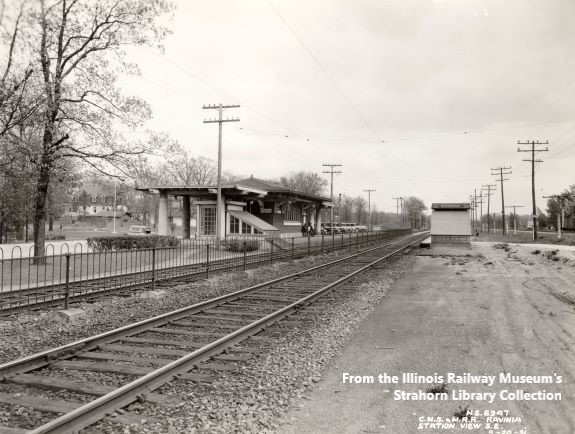 2-View South from West side of tracks showing Ravinia station, and pedestrian tunnel - 05/20/1931 (NSL Photo)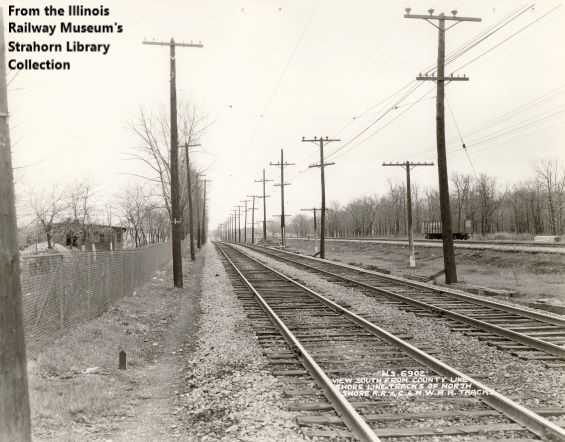 3-View South from COunty Line down NSL tracks also showing C&NW tracks - 04/21/1931 (NSL Photo)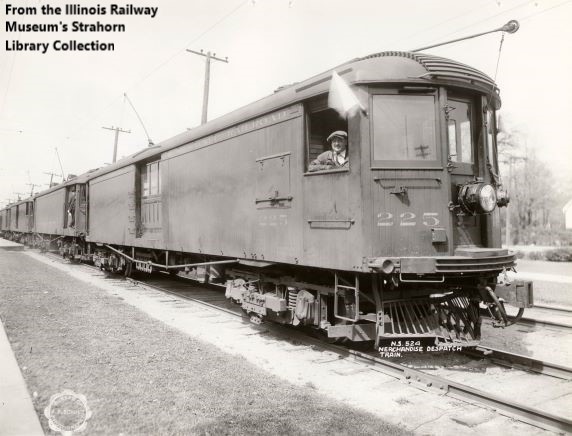 4-Four car MD train lead by Car #225 showing motorman. SB at Racine - No Date (NSL Photo)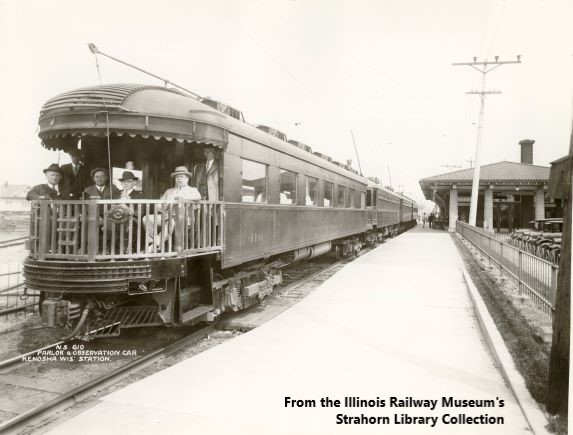 5-Four car train NB at Kenosha, with men riding on Obs Car - No Date (NSL Photo)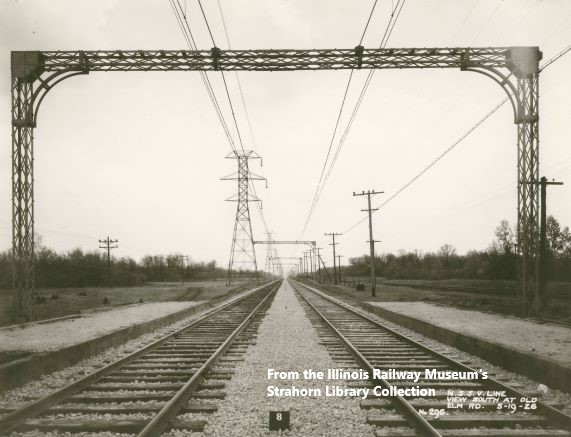 6-View South from Old Elm Rd, showing Sheridan Elms platforms - 05/19/1926 (NSL Photo)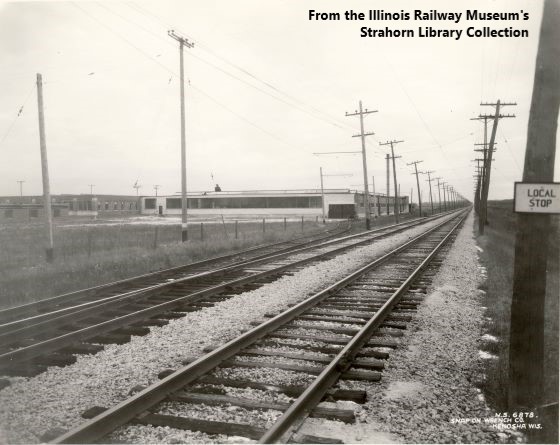 7-View South towards Snap On Wrench Co, Kenosha - 12/02/1930 (NSL Photo)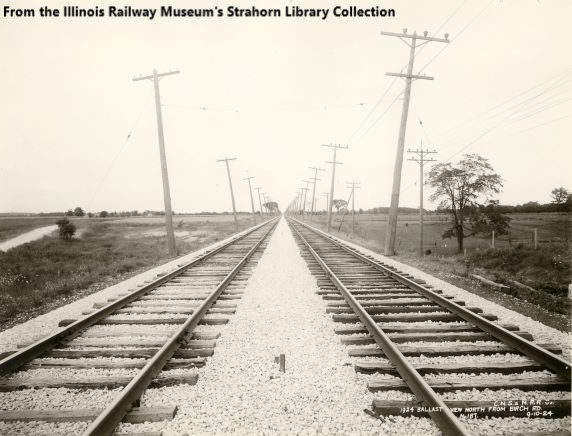 8-View North from Birch Road of fresh ballast on line - 09/10/1924 (NSL Photo)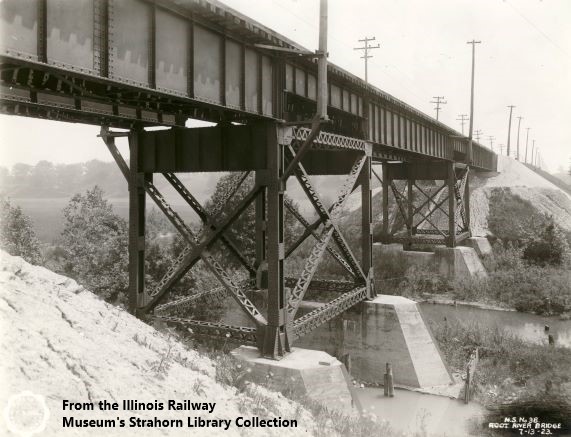 9-Root River steel bridge, view South from West side - 07/13/1923 (NSL Photo)


10-View West, road construction viewed under Oklahoma bridge - 08/16/1926 (NSL Photo)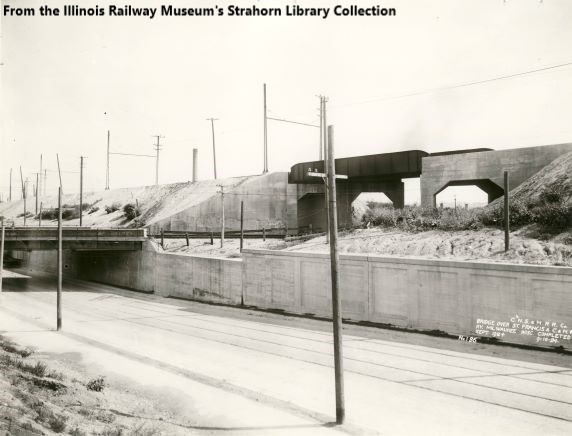 11-View NE showing newly completed St. Franics & C&NW bridges. - 09/10/1924 (NSL Photo)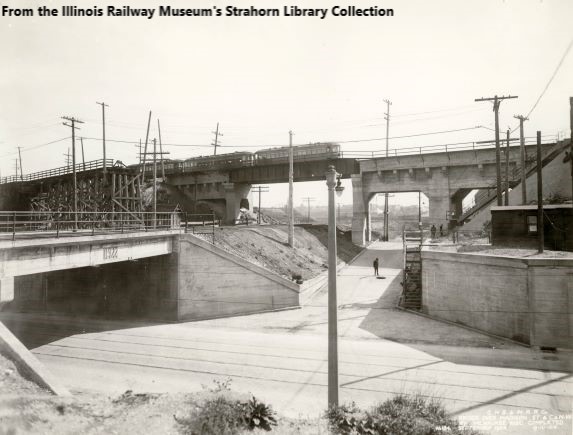 12-View East showing 3 car train SB on newly completed Madison St bridge in Milwaukee - 09/10/1924 (NSL Photo)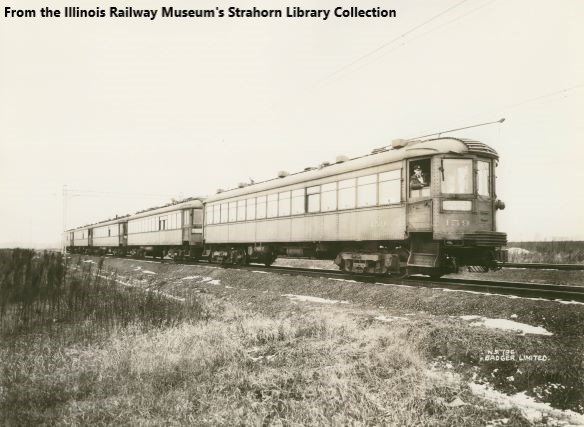 13-View of train lead by Car #159, Badger Limited, on Niles Center branch - No Date (NSL Photo)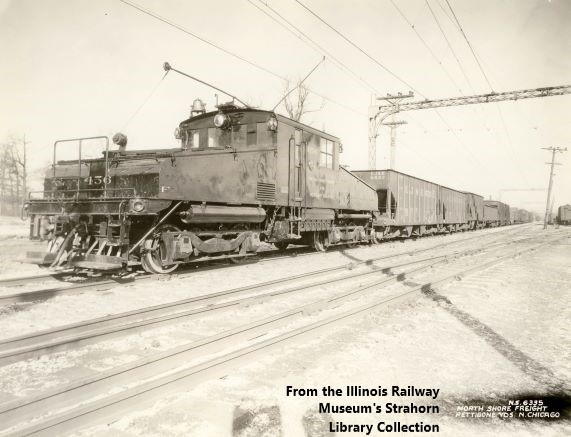 14-Locomotive #456 on SB main track at Pettibone, with about 20 cars - 02/01/1928 (NSL Photo)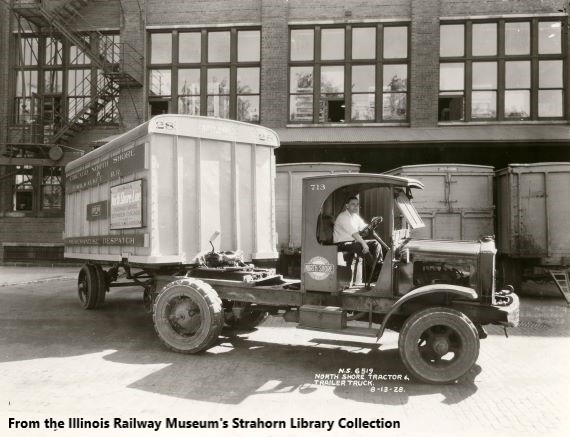 15-North Shore White Tractor #713 & Trailer #28 at Sears, Roebuck in Chicago - 08/13/1928 (NSL Photo)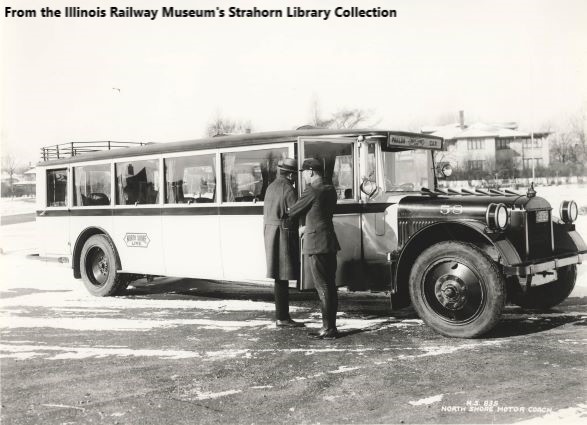 16-North Shore Fageol Motor Coach #58 - No Date (NSL Photo)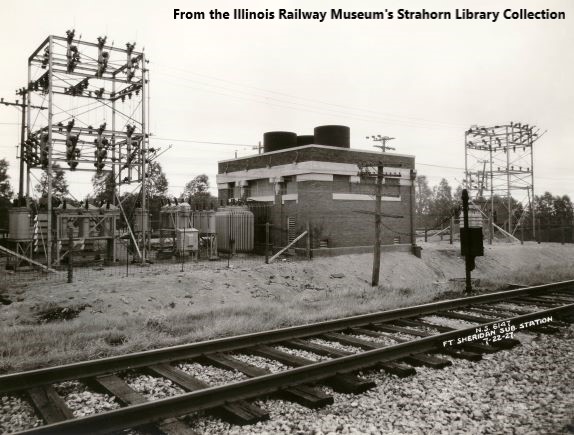 17-View E from CNW tracks towards Ft. Sheridan substation - 07/22/1927 (NSL Photo)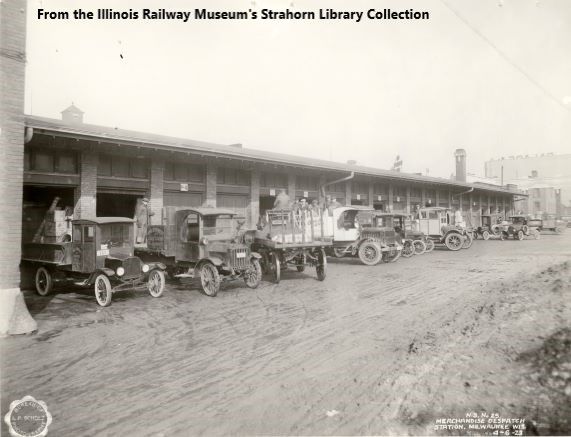 18-View of MD loading docks in Milwaukee with trucks - 04/06/1923 (NSL Photo)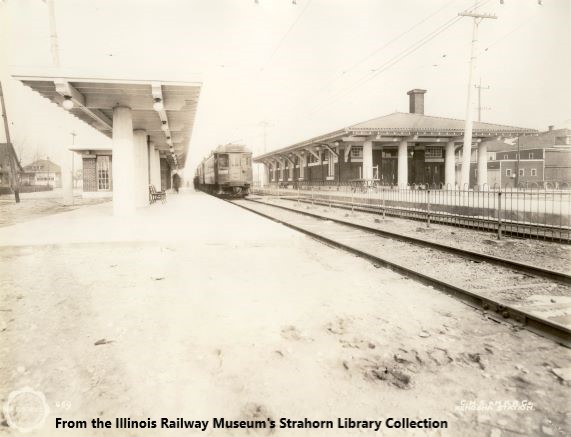 19-Eastern Limited, Kenosha Station, Car #163 heads SB 3-car train, view North - No Date (NSL Photo)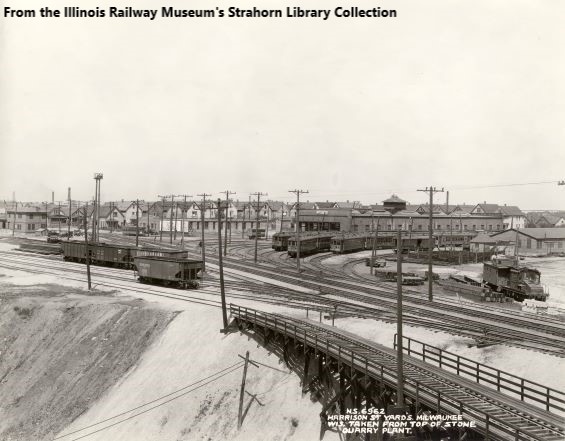 20-View NE at Harrison St Yards in Milwaukee, taken from top of stone quarry plant - 05/26/1931 (NSL Photo)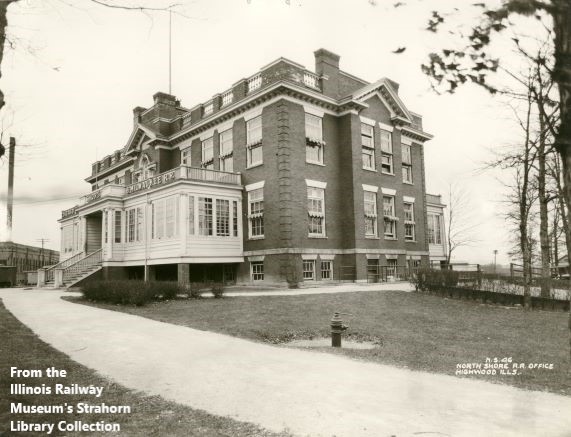 21-View NE looking at SW corner of Highwood Office Building - No Date (NSL Photo)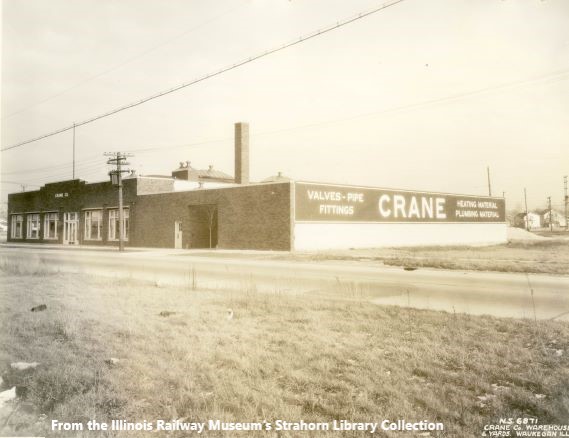 22-View SE of Crane Co. buildings in Waukegan, with main line in background - 12/03/1930 (NSL Photo)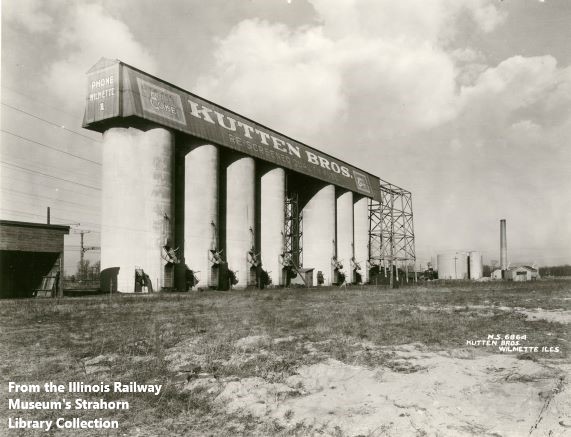 23-View NW of Kutten Bros coal (industry) at Lake St in Wilmette/Glenview - 12/02/1930 (NSL Photo)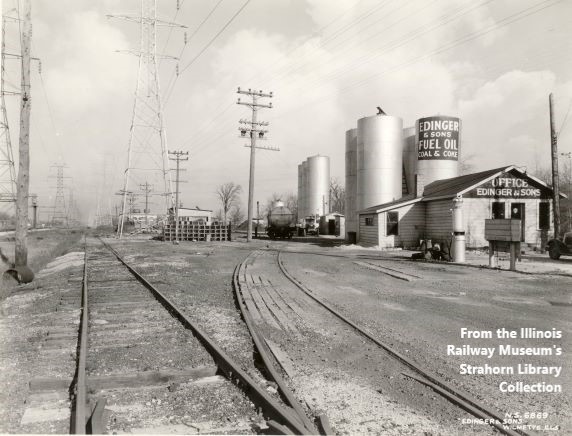 24-View North of Edinger & Sons fuel oil - Lake Av in Glenview. Lake Av substation visible in distance - 12/02/1930 (NSL Photo)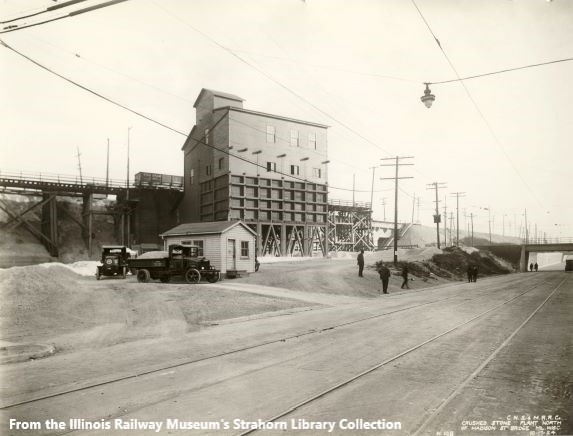 25-View SE showing crushed stone plant north of Madison St Bridge in Milwaukee. NSL on embankment in background - 10/17/1924 (NSL Photo)

Go Directly to Section 46 - Industrial Organization Photos (21 photos)
Go to 1933 Report Page
Back to NSL Photos Home Page
Back to Main Photos Page
Back to Home Page