CTA Surface System History presented by the Illinois Railway Museum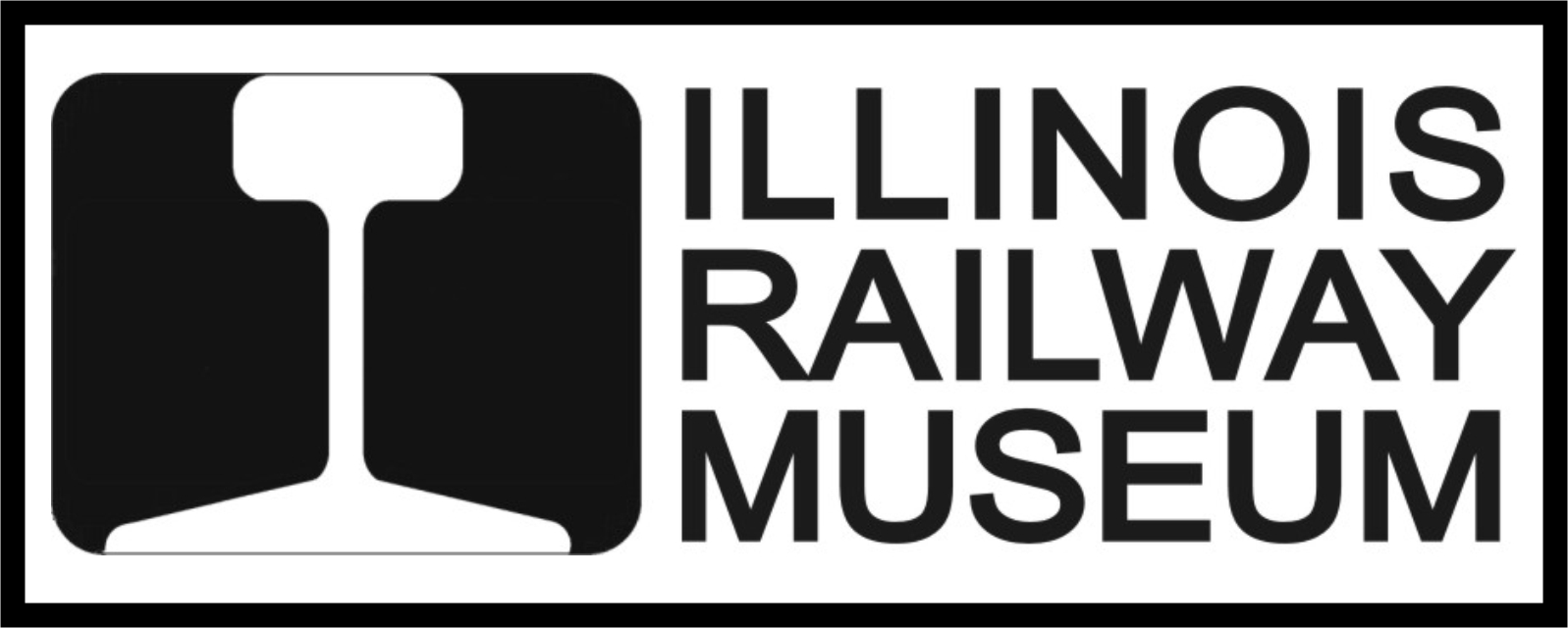 &nbsp &nbsp &nbsp &nbsp &nbsp &nbsp &nbsp &nbsp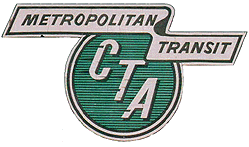 This website is a collaborative effort between the Illinois Railway Museum's Strahorn Library, Trolley Bus Department, Motor Bus Department, and the Museum's generous donors. If you like what you see here, please consider a donation to any or all of these departments. NO MUSEUM FUNDS ARE USED ON THIS WEBSITE - all domain fees and website builder fees are donated for that specific purpose while scanning and coding is done completely by volunteers. This site will be continually updated so come back often to see what's new! Please mention you like this site when making your donation. Using the donation links below will open a new browser/tab and take you directly to the museum's SECURE website which will allow you to make donations. This window/tab will remain open and accessable. Thank you in advance for your generosity!!!
Click to donate to the Trolley Bus Department
Click to donate to the Strahorn Library
You can also support the Museum by purchasing items from our CTA Sign Website.&nbsp &nbsp Click here to go directly to IRM's CTA Sign Sales Site.&nbsp &nbspClicking on the above link will open a new browser window/tab so this site will continue to be available.
Compare our prices with what you usually find on eBay. We have a MUCH larger selection, you'll get signs for less and support the Museum at the same time.
Sections
This website would not be possible without contributions of materials and time from:
Barbara Lanphier and her staff at the Strahorn Library
The late Donald Liberko
William Wulfert


Robert Heinlein
The late James Heinlein
The late Mel Bernero


The late John LeBeau
J. L. Saunders Jr.
The late Charlie King


Joan Vogel (in memory of Arthur Vogel)
R. M. Jorgenson
David Phillips


Donald W. Maag Sr.
Rev. Daniel Buck
Andre Kristopans - A HUGE thank you to Andre for not only materials, but all of his incredible historical insight and assistance!!!!


The late Steve Scalzo & Kimberly Scalzo
Ken Spengler
Dave Diamond


Chuck Smetana
Richard Schauer
Art Peterson


Joe Stupar
Bruce Moffat
The late Julie Johnson


Ray DeGroote
Rick Ashton
The late Roy Benedict


Bob Oliphant
The family of the late John Horachek
Kevin Heinlein


Robert Bourne
Julie & Ray Piesciuk
Do you see gaps in the website collection? A map that we don't have an image for, or a transfer style/route that is not represented here? Do you have such an item in your collection??? Of course we would love to accept donations of items that are not currently in our colleciton, but, should you want to hold on to artifacts, that's perfectly understandable. We would greatly appreciate a scan of the missing item(s) or contact us via the email link at the bottom of this page to discuss lending us your artifact(s) so we can scan and return them to you. Of course proper credit will be given. Our goal is to make this website as comprehensive as possible, with or without the artifacts in our possession. Please use the webmaster email contact link at the bottom of this page. Thank you for your consideration!!
Page views for July were incredible - the old record was obliterated by 40%! Thank you so much for your continued support and patronage.

Latest Update: 07/26/2022

- Over the past week or so, several updates have been made. About 50 Chicago Motor Coach transfer images have been added. Another ~150 service pamphlets have been loaded. All 7 Skokie Swift Progress Update Reports have been added to the Service Pamphlets page. A couple additional issues of CTA Transit News are available. And, thanks to Andre Kristopans, several of the individual route histories have been updated.



Other Recent Updates:


- A brand new sub-section has been added to the Documentation link. The title is "Carry-All". At one point, CTA employees caried around cardbaord pouches with pockets on each side to hold helpful documents. Many of htese have been donated to us and we have scanned every different item that we found in them. There are different things for different eras, jobs, divisions, etc. There are a total of 371 different pamphlets that we have found going through all of the ones that were donated to us. Click here to go directly to the Carry-All page.

- The balance of the Museum's collection of "Elevated News/Rapid Transit News" has been uploaded. There is a grand total of 88 issues now available, dated from 1915 through 1926. Thanks to Robert Heinlein and Kevin Heinlein for these. Click here to go directly to the Elevated News/Rapid Transit News page.

- An additional 94 individual route timetables have been uploaded (the latest versions of many routes). That brings our total number of these to 1,444.

- An additional 35 photos have just been added to the "CTA Photo Collection" section, near the middle of the Photos page. These feature the 1101-1423 series built by St. Louis Car Co. in 1903-1906. That brings the number of photos on this site to 4,398. Click here to go directly to the Photos page.

- The long elusive CTA Public System Map #9 has finally been acquired, thanks to Bob Heinlein and Kevin Heinlein. It has now been added to the collection and uploaded to this site. We now have a total of 244 system maps available here. Click here to go directly to the Route Maps page.

- We have been fortunate enough to receive more historic documentation from Andre Kristopans. There are two new streetcar AFR lists and several all-time rosters available in the Equipment section. He has also provides us with images of some surface maps that are not in the Museum's collection. Thanks for your continued support Andre!!!! Click here to go directly to the Equipment page.




Some numbers for this site:

Total photos available: 4,398
Total blueprints available: 438
Total amount of data available: 72.1 Gb
Total individual route timetables available: 1,350
Total number of Service Pamphlets available: 803
Total CSL/CTA Employee magazines available: 670
Total line maps/individual route descriptions available: 3,939
Total transfer images available: 3,711 (3,556 of those from Chicago)
Total full system map scans available (pre-CTA, CTA, RTA, Nortran): 246
Total number of web pages viewed on this site (through 08/06/2022): 579,337

THANK YOU ! ! !
Useful Links:
Illinois Railway Museum Homepage
Chicago L.org Website - Excellent Detail About Chicago's Rapid Transit History
Trolleybuses.net Website - Tons of photos of Trolley Buses and the new home of Dave's Railpix
Please feel free to use the information contained within this website for your personal enjoyment. Nothing contained within this website may be reproduced without first obtaining permission from the Illinois Railway Museum. PLEASE respect the museum and its collection in this matter.
The CTA logo (used on this site with permission) and any logos contained within this website are copyrighted and may not be used or reproduced without the consent of the respective agency/entity.
Please direct questions and comments (no solicitaiton emails please) to IRM-CTA Webmaster . Please indicate something very recognizable in the subject line of your email as we get inundated with spam and we don't want to miss your comment/question.
The Illinois Railway Museum is always looking for donations of CTA and predecessor companies' material. Also use this email if you have artifacts to donate to the museum. We will gladly contact you about making arrangements for donations. Remember that the Illinois Railway Museum is a 501(c)3 not-for-profit organization and donations are tax deductible to the fullest extent of the law (please consult your tax adviser to determine deductibility).